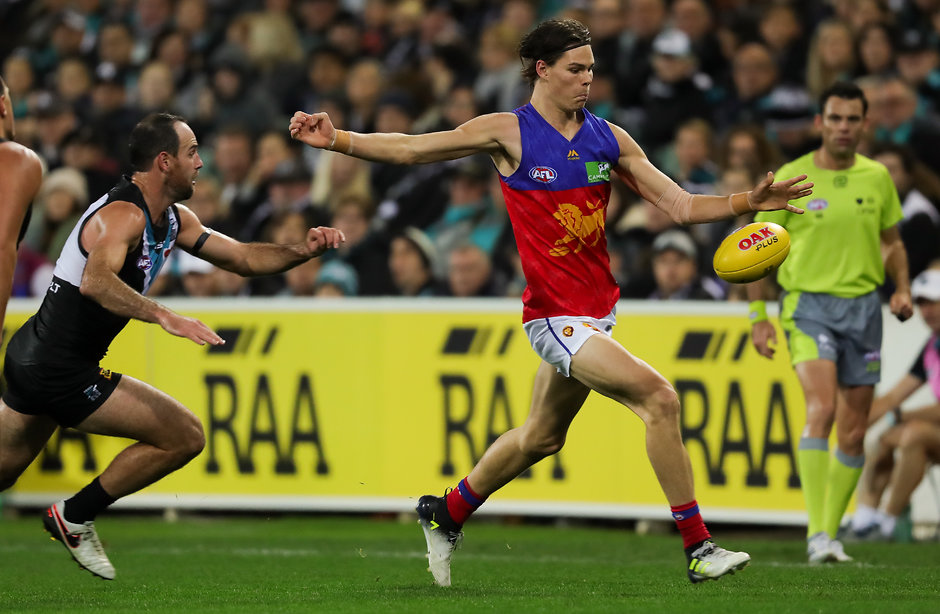 PORT ADELAIDE coach Ken Hinkley says defender Matthew Broadbent remains optimistic about his latest injury setback, despite being ruled out for the remainder of the season.
Broadbent suffered a stress fracture in his foot after just his second game this season in the SANFL at the weekend.
The 27-year-old had only just returned from two operations on his right ankle before the right foot problem was detected.
"His ankle itself has come back really well from the surgery but until you come back running and have the running action, that's when you can fall into these little side issues like a stress reaction in his foot," Hinkley said.
"He'll be out of action basically for the rest of the year but he'll be ready to go and strong through pre-season, which is what he really needs as much as anything else.
"We were sort of pushing him along this year hopeful of having him back available at the end of the year but that's not happened.
"The best thing now is to get Broady right and just get him right for the pre-season."
Broadbent made his AFL debut in 2009 and has since played 161 games.
The long-kicking backman has been a mainstay of the Power defence in recent years but hasn't played at AFL level since Round 19, 2017.
Despite his latest setback, Hinkley said Broadbent was taking the view that there were much worse things going on.
"He rang me and we spoke about how it's an injury, it's unfortunate, we'd much rather do without it but it's not the worst thing in the world," Hinkley said.
"He's optimistic about what it looks like and he'll just get on with getting on and dealing with it."
"He's dealt with the injury for a good period of time, he now knows the major part of the injury is getting better so that's positive for him."
More on portadelaidefc.com.au