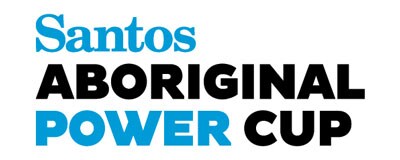 The Aboriginal Power Cup was established in 2008 with funding from the Government of South Australia, and grew significantly with the support of Santos since 2009. The program has grown from 133 students at 6 schools in 2008 to 500 students from 75 schools in 2019.
With a mid-year 2-day competitive football carnival as its centerpiece, the Aboriginal Power Cup focuses on engaging young people in;
Aboriginal culture

Education- Years 10, 11 & 12

Promoting healthy lifestyle choices

Teamwork, leadership, resilience and life skills.
The grand finals of the Aboriginal Power Cup are played as a curtain-raiser to a Port Adelaide game at Adelaide Oval during Reconciliation week.
To reach the final, teams must;
Meet the 80% minimum school attendance requirement

Rank highly in both the academic and behavioral components of the program.
In the first two years the Aboriginal Power Cup met its objectives of improving the school attendance rates for Aboriginal students, using football as a vehicle to engage and motivate students at school. In successfully engaging students and attaining high attendance rates through APC our KPI's continued to evolve from attendance to retention, completion and now transition into higher education or meaningful employment.
The Aboriginal Power Cup is run in partnership with the South Australian Aboriginal Sports Training Academy (SAASTA).
Santos and the Government of South Australia are Major Partners of the program, with support from Attorney-General's Department, Drug and Alcohol Services of SA (DASSA) and the South Australian Police.
Aboriginal Leadership Conference
The Aboriginal Leadership Conference, established in 2010 is open to students from the Aboriginal Power Cup who are on the cusp of completing Year 12. Students spend 2 days with PAFC and external stakeholders who provide a range of tailored support mechanisms and workshops including;
Aboriginal Culture and Identity

Leadership skills

Pre employment & resume / job interview preparation

Entering the workforce and working in teams

Information on career and further education opportunities

Informal Q&A sessions with TAFE and Universities

Sexual Health and Wellbeing information

Substance misuse workshops
In 2017, we had 95 students attend and successfully complete the program. These students have now transitioned to our Powerful Futures Program, with the aim to assist them to transition into further education or employment.
Direct enquiries to Kellie Graves, Manager - Aboriginal Programs, kgraves@pafc.com.au
Program partners
​