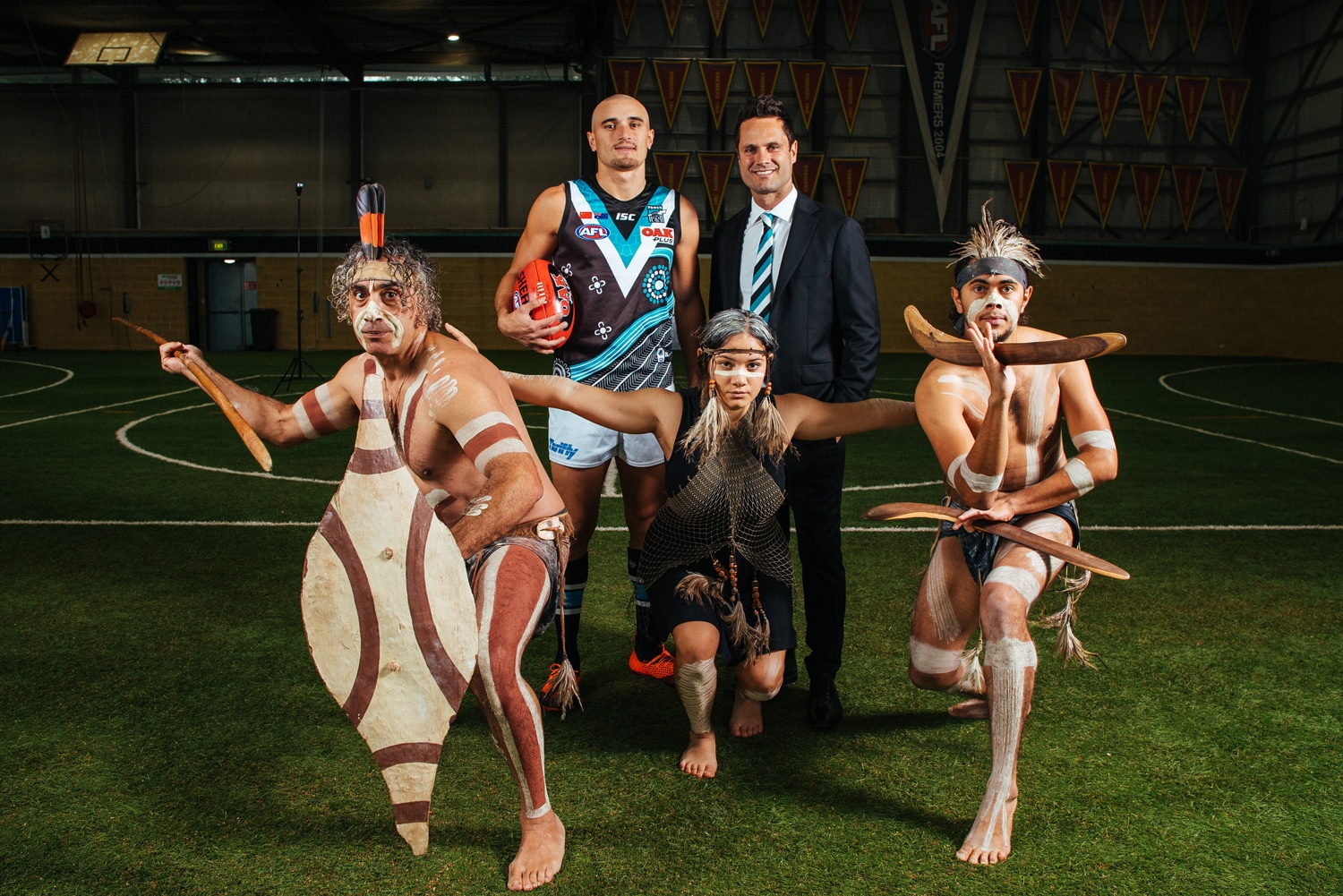 At the Port Adelaide Football Club, we want to promote the rich living culture of the first Australians.
A very significant part of one of our services is the opportunity for companies, agencies or individuals to be taken on a journey through our Aboriginal Cultural Awareness workshop.
In this workshop, we interactively discuss the following:
Aboriginal culture

Our Religion - Dreaming

Raise awareness of Aboriginal people and communities

Aboriginal values and belief systems

Identity and Communication

Kinship – Family, Kinship & Relationships

Aboriginal history and some past policies that impacted Aboriginal communities

Provide a statistical overview and the reasons behind the Close the Gap initiative

Aboriginal employment and providing a culturally appropriate environment

Interactive Learning

Food tasting – (subject to availability and pricing)

Demonstrations – (subject to location and pricing)
These sessions can be modified to suit individual company needs.
Our core PAFC workshops duration is 3½ hours and undertaken by PAFC staff and occasionally past players.
We discuss family history, generational disadvantage, socio-economic and environmental impacts that stem from past policies and practices.
We hope to give participants a real insight into Aboriginal people, current day issues and the ways forward through reconciliation.
Direct enquiries to Kellie Graves, Aboriginal Programs Manager, kgraves@pafc.com.au