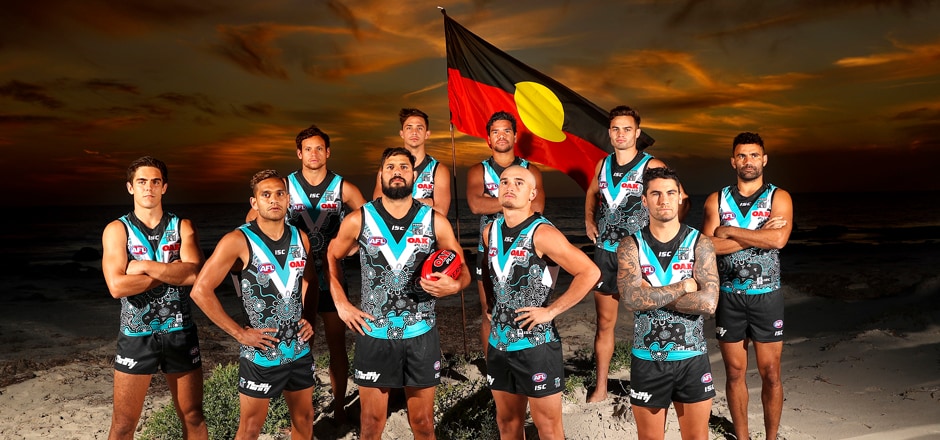 Port Adelaide plays an active role in providing education to corporate Australia through the Cultural Awareness Workshop program. This program promotes the rich, living culture of Australia's First Nations peoples.
The interactive sessions are delivered by Aboriginal Programs staff and often include past and current Aboriginal and Torres Strait Islander Port Adelaide players. Demonstrations, tours of Alberton Oval, team bonding activities and lunches are used to give non-indigenous Australians a greater understanding of Aboriginal culture, and raise awareness of Aboriginal people and communities.
Themes include: Aboriginal values and belief systems, spirituality and the Dreaming, identity and communication, kinship, an understanding of Aboriginal history and contemporary issues affecting Aboriginal peoples, Aboriginal contribution to greater Australia, Aboriginal employment and cultural experience.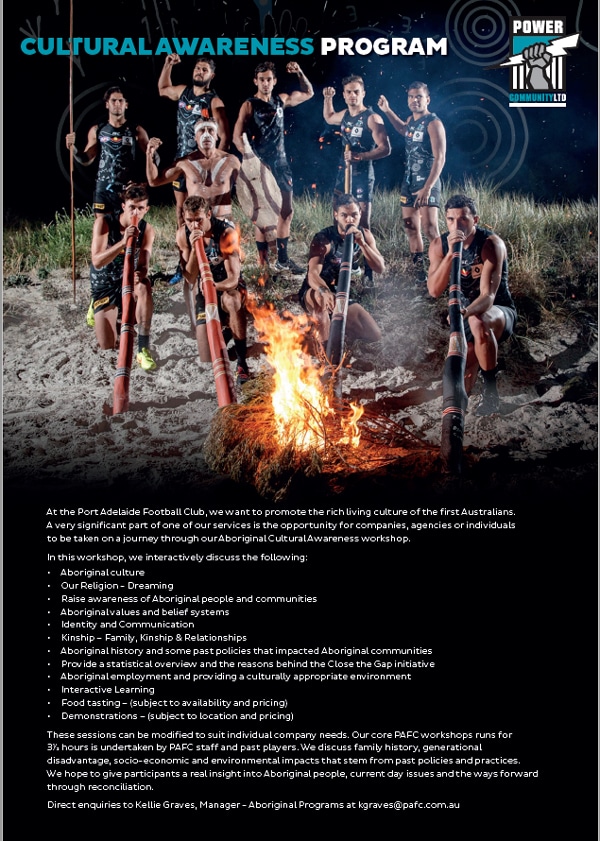 Direct enquiries to Kellie Graves, Manger - Aboriginal Programs at kgraves@pafc.com.au