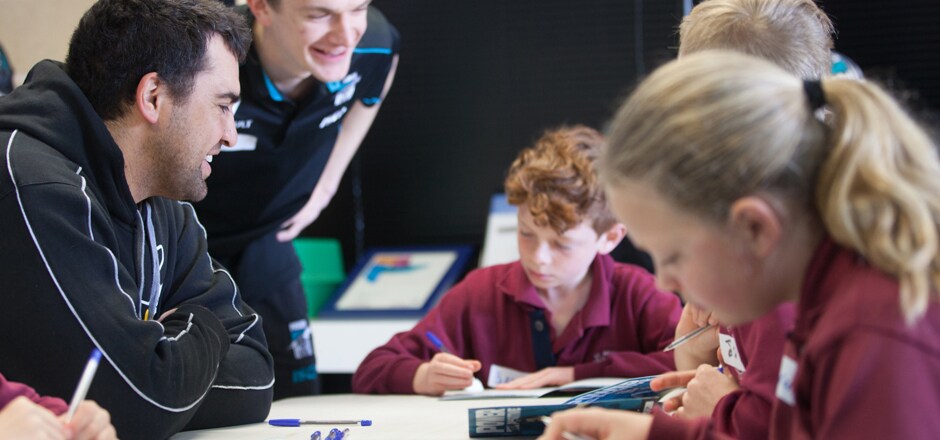 Power to be Positive is a wellbeing and resilience program facilitated by Port Adelaide Football Club players and staff to children in Australian Defence Force Families.
The program is based on Professor Martin Seligman's PERMA dashboard of wellbeing which includes positive emotion, engagement, relationships, meaning, achievement plus optimism, physical activity, nutrition and sleep.
Curriculum areas include positive thinking, gratitude, mindfulness, growing from challenges and goal-setting.
The Power to be Positive Program is linked with the South Australian School Curriculum: Wellbeing for Learning and Life Framework which focuses on supporting children and young people's development.
As addition to the school program, Australian Defence Force families are invited to an annual Family Event along with the opportunity to attend the ANZAC Round game at Adelaide Oval to meet players and form the guard of honour on field.
Direct enquiries to Will Northeast, Youth Programs Officer wnortheast@pafc.com.au

| | | |
| --- | --- | --- |
| Program Partners | | |