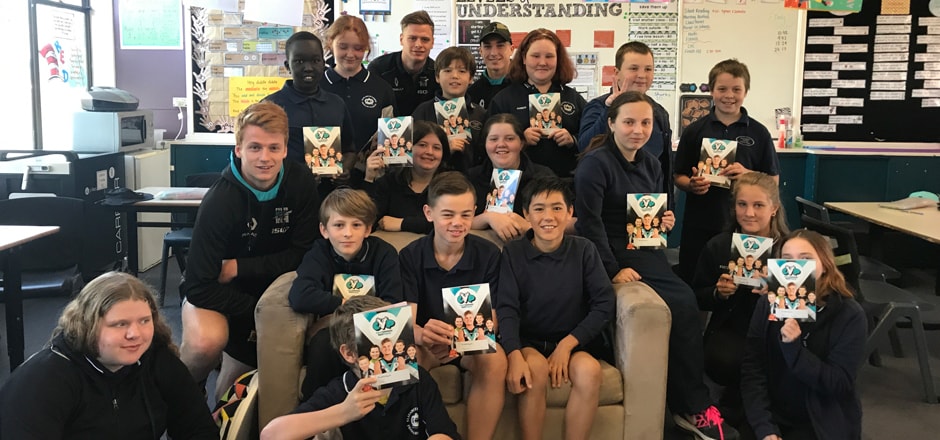 The Power Community Youth Program is an initiative of the South Australian Government and the Port Adelaide Football Club and was established in 1999 as the first educational in-schools program administered by an AFL club. The program is managed by four-time Magarey Medalist Russell Ebert and involves repeat visits to primary schools across South Australia.
Port Adelaide Football Club players, staff and female athletes from a variety of sports promote messages on healthy lifestyles and respect, along with lessons on science, technology, engineering and mathematics (STEM) linking in with the South Australian School Curriculum. Lessons are delivered to students in years 5 – 7 with a whole school assembly held for the final session.
The program involves:
Week One – Living a healthy lifestyle
Week Two – Respect and STEM
Week Three – Whole school assembly with Q & A
As an addition to the program, participating schools are invited to attend the annual CYP Statewide Super Cup which promotes healthy lifestyles and encourages students to be active.
The Power Community Youth Program engages over 25,000 primary school students each year.
Direct enquiries to Will Northeast, Youth Programs Officer wnortheast@pafc.com.au
Our online e-Book!

If your school would like to participate in the program please register your interest here: