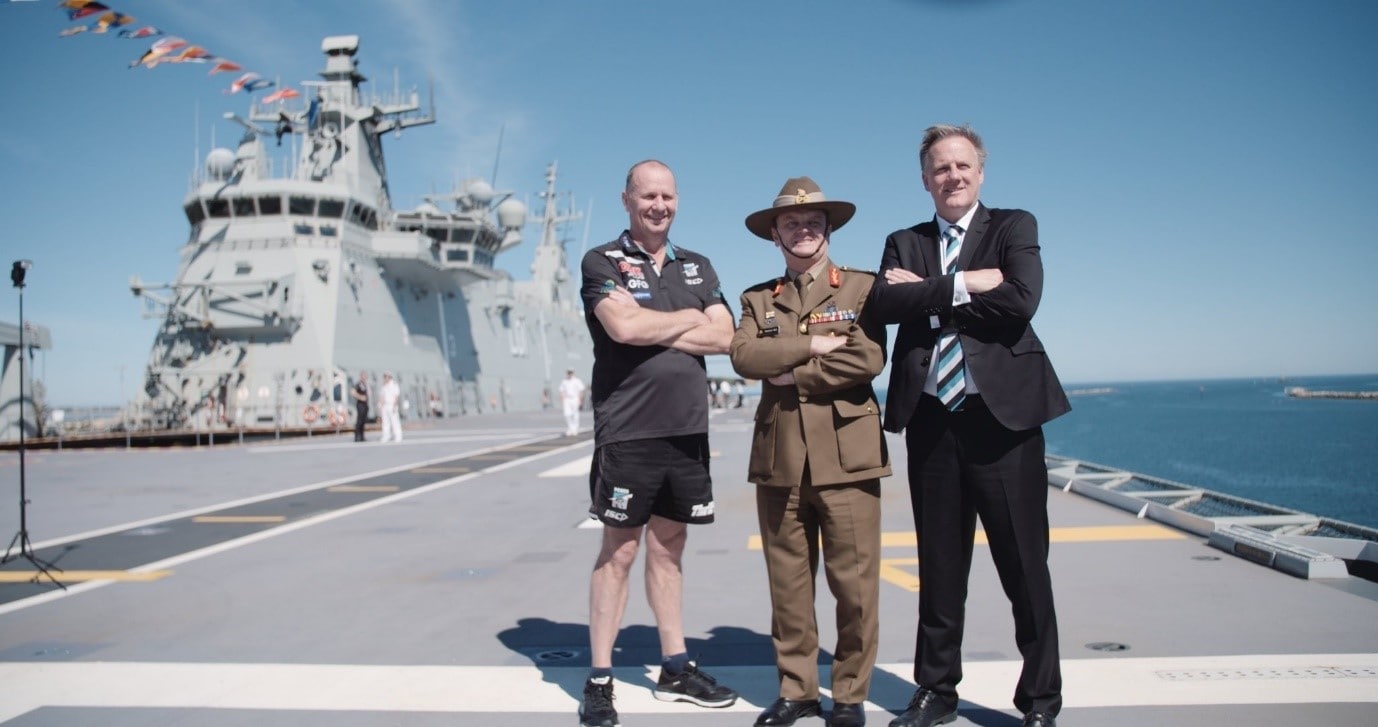 Over the past 149 years the Port Adelaide Football Club has had a strong connection to the community, in particular the Defence community.
The Port Adelaide Football Club had many players suiting up for the club, whilst also serving to in the military to protect Australia. One of these players was Bob Quinn who epitomises what it means to be a Port Adelaide player.
Quinn was a captain, three-time premiership player, four-time best and fairest and two-time leading goalkicker for Port Adelaide, as well as a two-time Magarey Medal winner.

On field, Quinn's legacy was revered by many and off field he is known as the club's greatest war hero. His devotion, courage and leadership in the 'Battle of Tobruk' earned him a Military Medal in 1943.
The relationship with the ADF has been consistent and in recent years the club has implemented programs that support Defence personnel and their families. One of these programs is the Power to be Positive, which is aimed at teaching wellbeing and resilience to children of those who serve the nation and are often forced to relocate frequently. This program is delivered in South Australia, Northern Territory and in Penang, Malaysia.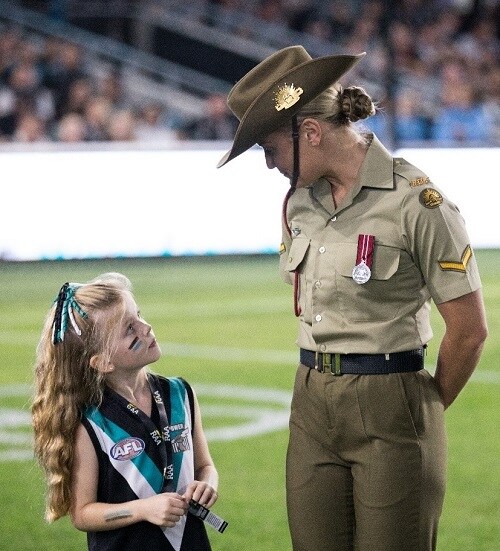 As well as the program, ADF families are invited to an annual Family Event along with the opportunity to attend the ANZAC Round game at Adelaide Oval to meet players and form the guard of honour on the field.
For 11 years, the Port Adelaide Football Club has hosted the Anzac Cup Challenge, which features a curtain-raiser which pits the Australian Defence Force Australian Rules All-Stars men's team against the Australian Combined Emergency Service.
The significance of the Defence industry, given the geographical location of the Port Adelaide Football Club, is important as the region is the heartland of the club. The new and emerging industry and employment and economic opportunities for the local community and South Australia is important to the club.
An example of this in action is the relationship that commenced in 2017 with Naval Group Australia. This partnership has introduced Science, Technology, Engineering and Mathematics (STEM) through Power Community Limited programs which include the Power Community Youth Program and the Power of STEM. This relationship has flourished and provided great awareness to the future submarine project in South Australia. This project has reached over 50,000 community members so far.
In April 2019, the Port Adelaide Football Club entered an agreement with the ADF, which formalised the relationship with the ADF Australian Rules, to continue to support each other's initiatives.