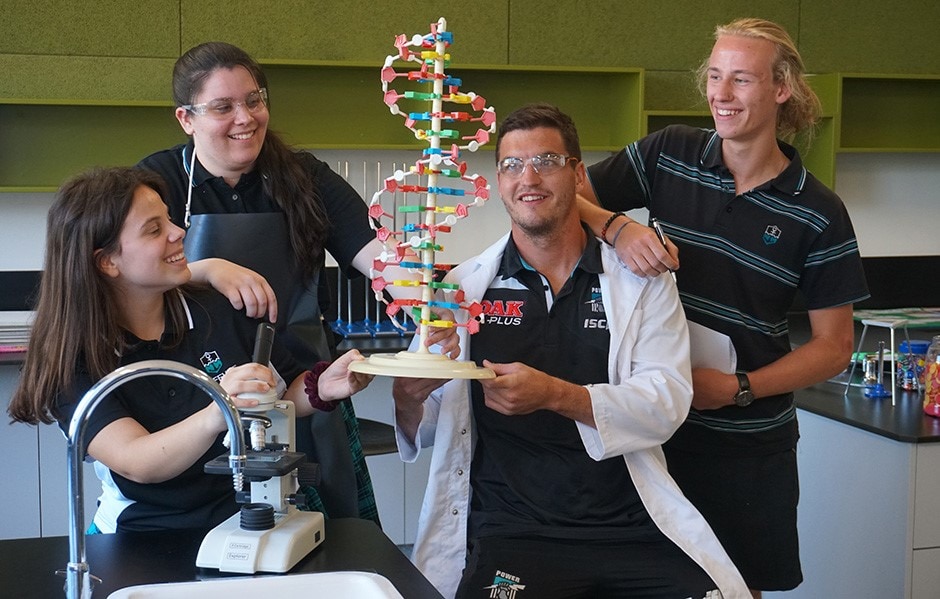 The Power of STEM program has been developed by Power Community Limited in conjunction with Major Partner Naval Group to provide Year 10 students the opportunity to explore new and exciting career opportunities.
STEM stands for Science, Technology, Engineering and Mathematics and the program is linked to the Stage 1 Personal Learning Plan (PLP) in the South Australian Curriculum. It has been developed to support students in their personal development and to assist with their subject selection for their career pathways.
Power of STEM provides students the opportunity to be engaged and inspired by specialists in the STEM field, with representatives from the Port Adelaide Football Club, Naval Group, SAAB Technologies and University of Adelaide. The facilitators provide an insight into the opportunities within this line of work both now and into the future.
Students have the opportunity to explore pathways in areas such as Sports Science, Analytics, Engineering, Coding, Information Technology, Cyber Security, Communication and Digital Media.
The program is delivered over one-and-a-half-hour period. Students rotate to each organisation through a structured format. Each rotation concludes with students being provided the opportunity to ask questions about the speaker's profession.
Power Community Limited is a member of the International Sport and STEM Education Alliance.
Direct enquires to Nathan Risitano, Youth Programs Coordinator, nrisitano@pafc.com.au
Program Partners

​