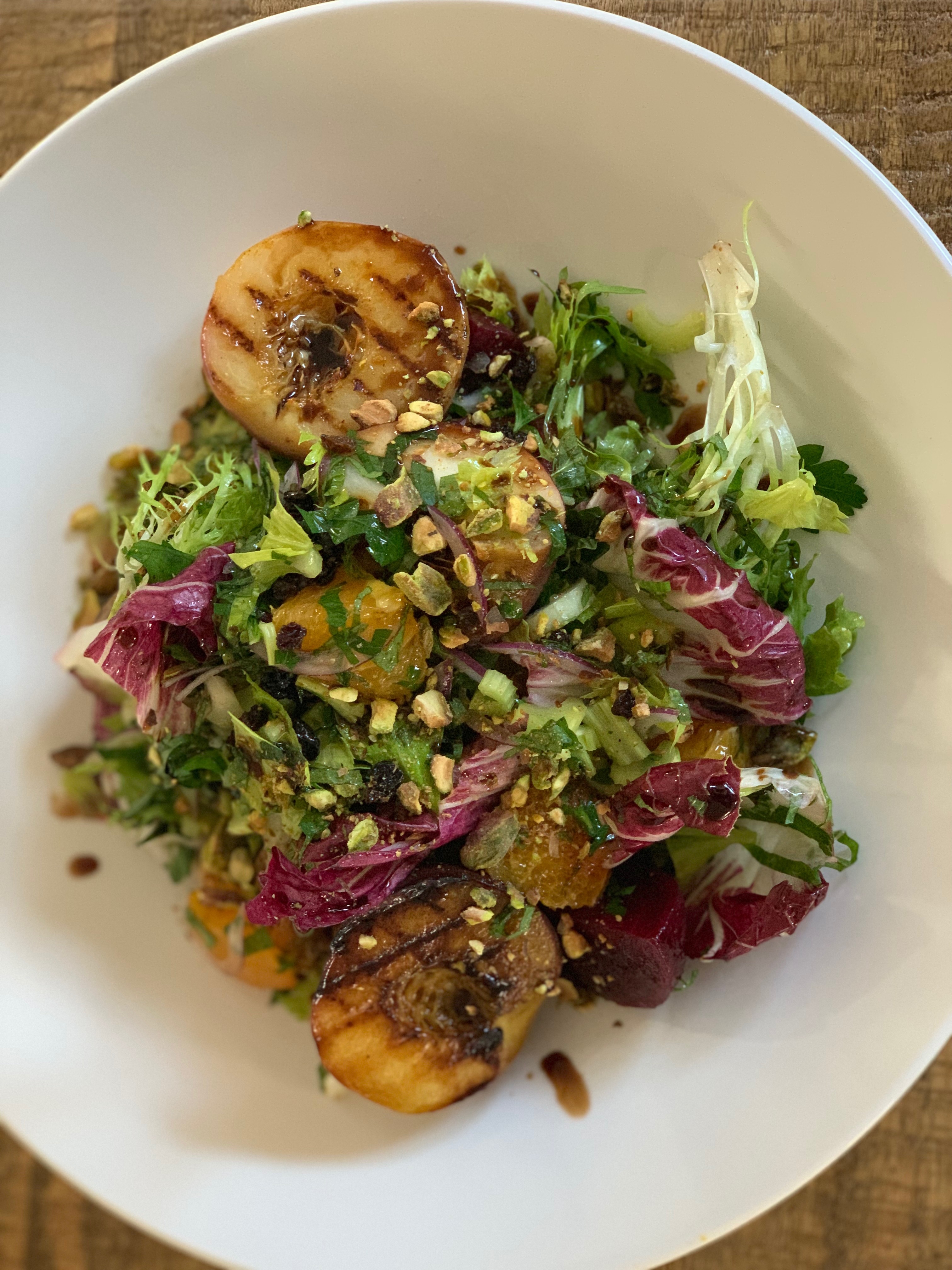 PORT ADELAIDE'S chef Rocky Oliveira is at it again, creating delicious and nutritious food for our players.
And, we've convinced him to share some of his favourite recipes over the Christmas break.
Today's recipe is for Rocky's Grilled Peach Salad that is both healthy and tasty.
Grilled Peach Salad
Ingredients
3 peaches
1 beetroot
1 orange
100g of currants
1 handful of mixed lettuce
1 bunch of parsley
50g pistachio
Olive oil
Rose water
Pomegranate molasses
Red wine vinegar
Salt/pepper
Step One
Turn on oven at heat to 180 degrees
Place pistachios on a tray and roast for 3-4 minutes. Allow to cool down then lightly crush them and set aside
Cut peaches in half and remove the seed.
Heat up a grill pan, place olive oil on the peaches. Lightly chargrill the peaches on both sides.
(If you don't have a grill plate, you can oven bake them with olive oil and salt and pepper at 180 degrees for five minutes)
Once cooked place aside and allow to cool.
Boil beetroot in pot of water until soft, then peel skin off and allow to cool.
Step Two
Peel the orange and cut into chunks.
Wash lettuce, then wash parsley & chop.
Step Three
In a bowl add all the ingredients except the pistachio. Drizzle with two teaspoons each of oil and vinegar. Lightly mix then finish with a drizzle of rose water, pomegranate molasses & crushed pistachios.
To change it up you can add goats curd or prosciutto.
More on portadelaidefc.com.au...