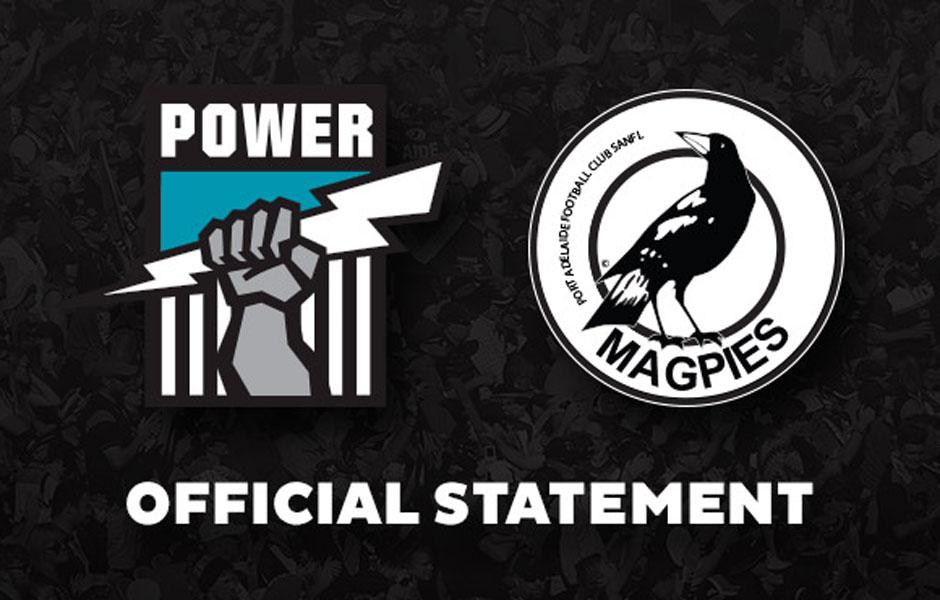 The Port Adelaide Football Club has announced a net profit from continuing operations of $322,013 for the financial year ending 31 October 2018.

Whilst revenue from continuing operations increased by $1.093m (2%), profit from continuing operations decreased by $677,000 compared to the prior year, with the club continuing to prioritise football department spend.

Club Chairman David Koch reflected on a challenging year for Port Adelaide.

"This year our club continued its reputation as one of the best supported clubs in the league, with the fifth successive year of growth in membership, and we continued to advance our strategic push into China, with the positive execution of our second game in Shanghai, which has seen us underpin our commercial relationships with Shanghai Cred Real Estate and most recently, the Jincheng Group," Mr Koch said.

"However, our inability to attract a second Joint Major Partner to accompany Oak on our jumper, and challenging local conditions in the second half of the year did limit our ability to maximise a promising start to season 2018."

After taking into account depreciation and a series of one-time and restructuring costs, the club incurred a loss of $987,321 which was mitigated by a revaluation gain of $4,166,586 on its land and buildings, resulting in Port Adelaide Football Club reporting a Total Comprehensive Income of $3,179,265, increasing the net asset position of the club to $7,211,142 (up from $4,031,876 as at 31 October 2017).

"Our club is in a strong position and the Board, Executive and entire club staff are focussed on driving the club forward again in 2019," he said.

"On behalf of the club, I acknowledge and thank our loyal members, supporters, corporate and community partners who are the lifeblood of our organisation."

Port Adelaide Football Club members can obtain access to the club's 2018 accounts at the Annual General Meeting on February 8 at the Club's AGM at 6.00pm at Alberton.