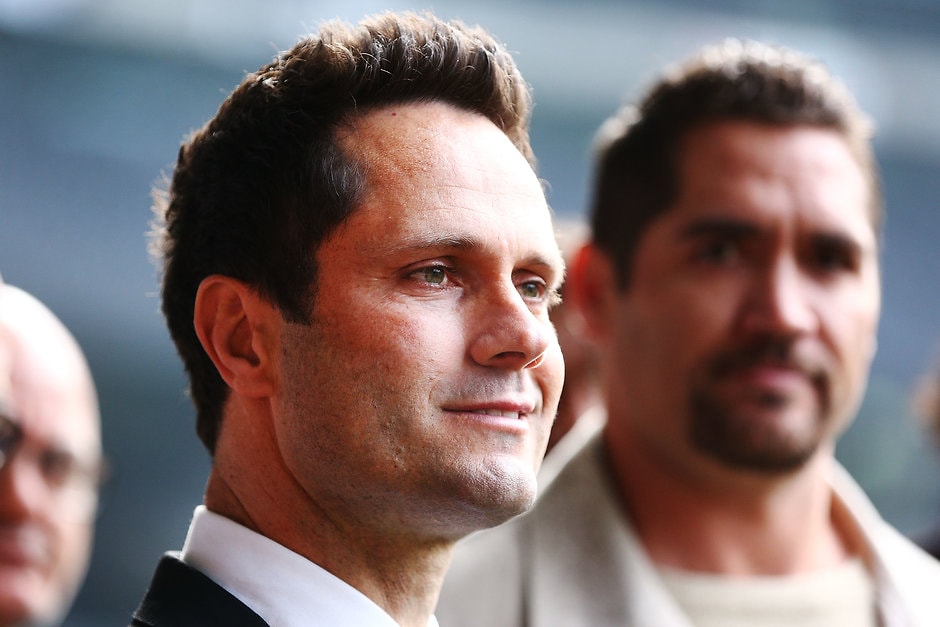 BROWNLOW Medallist Gavin Wanganeen has joined the board of the Port Adelaide Football Club, becoming the first former Aboriginal player to be elected to an AFL club board.
Wanganeen won a majority of the nearly 4,000 votes cast in an independently run election process to decide on a member-elected board member from a pool of four candidates.
He fills a position held since 2012 by seven-time SANFL premiership player George Fiacchi.
Port Adelaide Football Club Chairman David Koch thanked Fiacchi for his dedicated service to the club.
"George has made an enormous contribution to the Port Adelaide Football Club, beyond his six years on the board," Koch said.
"He has headed up the club's Football Strategic Committee, and since joining the board has helped not only stabilise the club, but bring it to a position of strength.
"Before that, George was instrumental in reunifying the SANFL and AFL arms of the club and for that we will be forever grateful."
Wanganeen's election marks the first time an Indigenous person has been on the board, and the first time an ex-Indigenous player has been elected to any AFL club's board.
Koch said it continued a long tradition of the 45-year-old being a trailblazer in Australian football.
"Gavin was an outstanding footballer and more importantly is an outstanding person," Koch said.
"He has an incredible record, from being the first Aboriginal winner of the Brownlow Medal and the first Indigenous player to play 300 AFL games, to being Port Adelaide's inaugural captain in the AFL and a vital part of the 2004 Premiership side.
"Gavin brings a strong understanding of the Port Adelaide Football Club given he first came through the doors at Alberton in the Under 13s.
"With his external networks and business acumen along with his passion for the club, we look forward to his contribution to the board table."
Wanganeen played 300 AFL games, including 173 for Port Adelaide, between 1991 and 2006. He was part of the club's 1990 SANFL Premiership team and its historic 2004 AFL Premiership side.
He also won the 1993 Premiership and 1993 Brownlow Medal while playing with Essendon.
Wanganeen is a renowned artist, an avid supporter of Port Adelaide's Aboriginal programs and a founding member of the Indigenous Player Alliance.
"Port Adelaide is where it all began for me so it means a lot to be able to represent the members and drive the club forward," he said of his election.
"The club is in a great position at the moment because of the current directors so it is a huge honour to be elected to work alongside them and I can't wait to get started."
Members had 10 days, between Monday 28 January and Wednesday 6 February, to cast their vote.
The ballot process was independently conducted by Corpvote Pty Ltd to protect members' privacy and ensure a fair and equitable result.