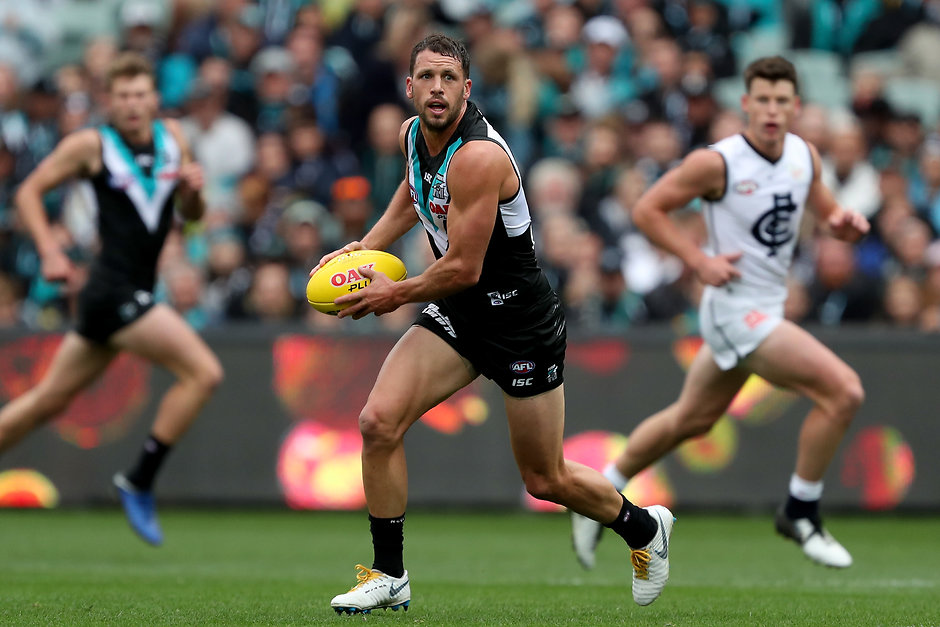 Travis Boak Player Profile
Name: Travis Boak
Junior Club: Torquay
Nickname: Boaky
Favourite travel destination: Hawaii
Worst habit: Hate cleaning my room
Favourite food: Pasta
Ken Hinkley often says: "You get what you deserve."
Most underrated teammate: Tom Jonas
Greatest moment in football: Playing my first AFL game
Which teammate would pick themselves in AFL Fantasy: Sam Powell-Pepper
Teammate with the worst dress sense: Tom Rockliff
Teammate you'd hate to room with on away trips and why: Tom Rockliff. He's a pest!
Teammate with the best set shot: Jack Watts
Teammate with the worst rig: Steven Motlop
Favourite movie: Con Air
Hidden talent: No talent
Do you have any pets and what are their names? A dog called Suni
Passions/Interests outside of footy: Surfing, Golf, Sleeping
What would you be doing if you weren't an AFL footballer? No idea!