CHARLIE DIXON fell over at training on Friday morning.
Despite obvious pain after suffering a knock to the knee, he got back up again.
It is also known that Dixon completed the entire training session.
portadelaidefc.com.au understands Dixon will be fine.
"I'll be fine," Dixon told portadelaidefc.com.au.
Here are some photos of Dixon running in Friday's training session.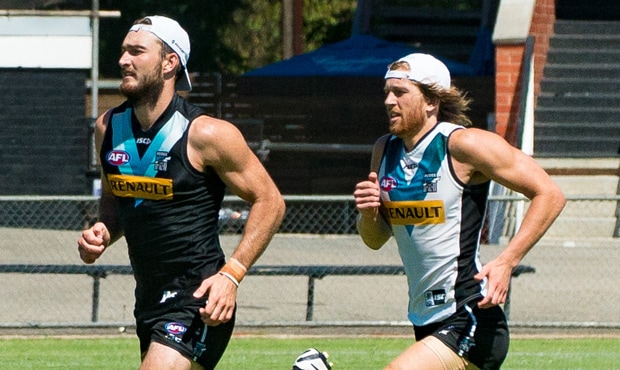 Charlie Dixon leads Aaron Young in a running drill [pic: Kane Chenoweth/PAFC]
Charlie Dixon runs in the Power's main running drill at the end of its Friday session [pic: Kane Chenoweth/PAFC]
Port Adelaide will hold an open training session on January 22.


MORE ON PORTADELAIDEFC.COM.AU ...

Team Builder: Small/medium/hybrid forwards

Davies: Power considers next steps

PTV: Ernabella Sports and Dance carnival