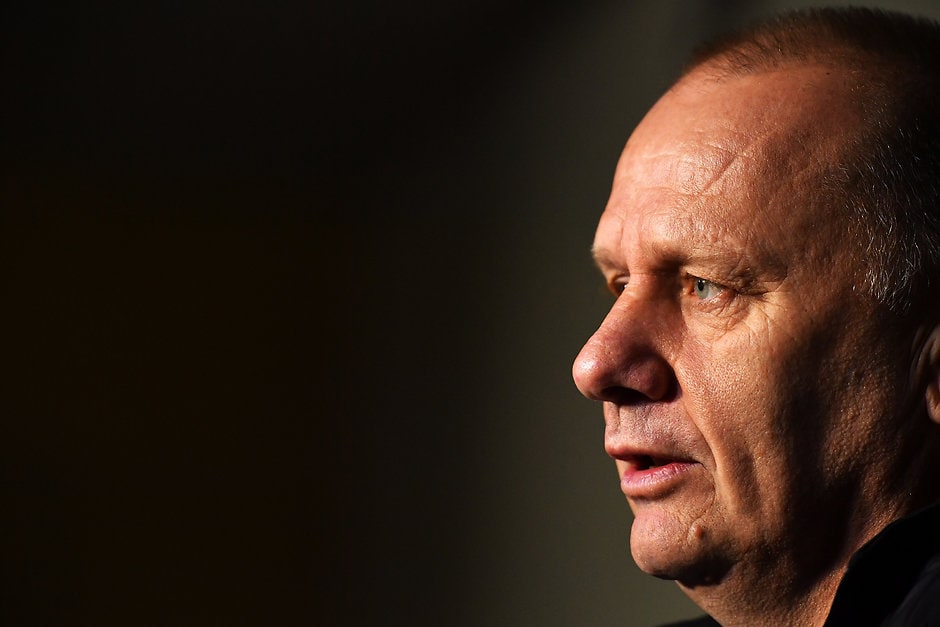 Dear Members and Supporters,
Well, it's hard to believe it's nearly Christmas and some of our players have already been back at training for five weeks.

On one hand, our devastating AFL elimination final loss seems like yesterday, on the other hand it feels like years ago.

Either way, I know the pain from that night sits deep within the belly of everyone at the club who was involved and we are already putting into practice some key learnings from that loss.

But the dawn of a new season is also upon us and that brings new hope, new expectations and new challenges.

Since the end of the season we have welcomed 11 new players to the family here at Port Adelaide.

This brings with it a sense of excitement and freshness. We have a changeroom full of new personalities, new experiences and new stories to share.

One of the first things we did as a group was share our values and experiences.

While accepting the views of others it was incumbent on me, Travis and other key leaders to lay down the values we expect of each other.

We have a clear set of trademarks and values here at Port Adelaide and we made those clear to our new players and reinforced those values to others who have been at the club for some time.

These values are nothing new here at Port Adelaide. In fact, I'm sure the core of these values is the same as what Fos Williams would have delivered to his players in the 50s and 60s and John Cahill to his group in the 80s and 90s. In fact, we had John in this week speaking to our new players about the expectations here at Port Adelaide.

Our values are centred around never giving up, unity, integrity, courage and excellence.

As a group we don't give up here at Port Adelaide. We trust each other to do what's right for the team, we always stand up and have a crack and we strive to be the best at what we do.

Importantly, we must do all of this with great humility.

If at any stage someone strays from these values we call it out to ensure we are all on the same page.

And this applies to everyone from me as senior coach, to our captain to our volunteers. And it applies to everyone of us not just for a session or a day or a week…everyone, all the time.

This builds trust and we all know what it feels like to work within an environment where everybody has each other's back. For the playing group at Port Adelaide trust is knowing that the person next to you is prepared to do whatever it takes to be part of this team. We all buy into the standards, values and trademarks, do the hard work and do the team thing.

Here at Port Adelaide we have an existing culture built on togetherness and trust but we always seek to improve. The quality of the character of the players we have brought into the club will only add to our culture.

Still it remains critical that our leaders and experienced players set the right example and the standard for the new players that have arrived. So far, they've done an outstanding job. The age profile of this playing group suggests it has the potential to be together for a long time. That really excites me.

With a new season and the addition of several new players comes revised expectations. Heading into 2018 the Port Adelaide community is expecting big things and we embrace this for we have high expectations of ourselves.

As with every year, our goal is to play finals and finish as high as we can after the home-and-away season.

In reality, we break the AFL year down into three parts – pre-season, the home-and-away season and the finals.

To put ourselves in the best position to compete in the finals we must first get our pre-season right. This is our focus now. Then comes the marathon across 23 Rounds of the home-and-away season.

Make no mistake, this is a brutal competition. We've seen this for many years now. No game is easy to win, regardless of where you play or where you are on the ladder. The competition is as close as I can remember it and every club is looking to improve and strive for finals.

Allowing for this, the remainder of our pre-season campaign is about working hard and improving. We have a lot to improve on between now and our first game against Fremantle at Adelaide Oval on March 24.

There is great competition for spots and this can already be seen in the way the players are applying themselves to training and recovery.

We are committed to getting down to work and getting better as a group and individually at every session, every day, every week.

Thanks again for all your loyal support across 2017 and to all of you have joined up for 2018. 50,000 members already is amazing and gives us a lot of confidence that our whole club is ready for a big 2018.

On behalf of the coaches, players and entire football department I wish you and your family a wonderful Christmas and we look forward to seeing you at Alberton in early 2018 as the players continue their pre-season campaign.