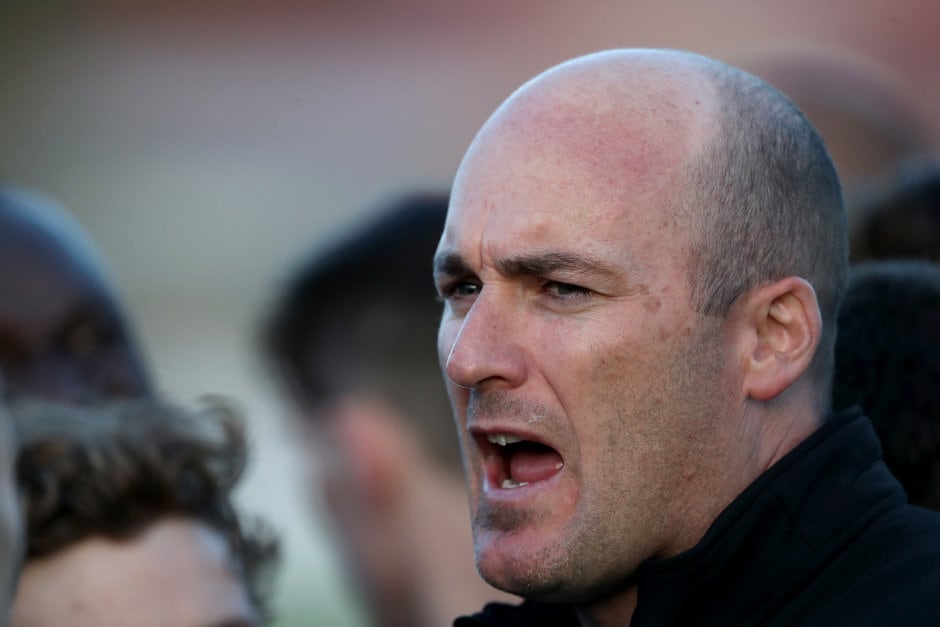 PORT ADELAIDE SANFL coach Matthew Lokan has conceded his side was "beaten up at the contest" and failed to capitalise when it had the breeze during Sunday's 56-point loss to Adelaide at Kadina Oval.

The Magpies led by eight points at the final change, having overcome a 32-point half-time deficit, but fell away in the last term to concede 10 goals without reply.

Lokan's side was down a rotation after young forward Todd Marshall went down with what appeared to be an ankle sprain and was stretchered off in the third term.

Just four of the goals – and none after half time – were scored at one end of the ground as a strong breeze made it difficult for both sides to penetrate, and Lokan said his side didn't make the most of going with the wind in the first term.

"We got beaten up at the contest as well, especially for the first half of the game," he conceded after the game.

"The third quarter we were great and we probably started the fourth quarter well as well but just weren't able to capitalise going inside forward 50 with that wind.

"It was disappointing that we stopped in that last quarter and Adelaide ran all over us."

Adelaide was well served by big bodied midfielders Paddy Wilson, Sam Gibson and Cam Ellis-Yolmen throughout.

Lokan said his midfielders weren't able to counter them.

"Their mids were outstanding, I thought Ellis-Yolmen and Wilson were able to do what they liked through the midfield," he said.

"It's something that we've got to work on with our young mids is that they set the benchmark with their physicality at the stoppage.

"And in regards to winning the contested ball, the contested numbers were huge in the last quarter in Adelaide's favour and those guys led the charge."

With his defence under a lot of pressure for much of the game, Lokan was impressed with the efforts of Jarrod Lienert who had 22 touches, eight marks and booted a long goal just after half-time to kick start a fight back.

But Lokan said there weren't enough contributors around him to prevent the Crows getting on a scoring run.

"Jarrod was great, we probably just had to try and stem the flow," he said.

"They had 6.3 from the stoppages in the last quarter and I thought that was the secret to the game.

"In the wind, it was pretty hard to stop once you get it on the inside."

The Magpies next face the side Lokan coached last year, Glenelg, at Alberton Oval on Saturday.


More on portadelaidefc.com.au...