PORT Adelaide today launched the 10th annual Aboriginal Power Cup – the longest-running joint football and education community program for Aboriginal students in the Australian professional sports industry.
Designed as a program to promote academic participation, healthy lifestyles and cultural pride, the Aboriginal Power Cup is a yardstick for community programs in the AFL, given its scale and success.
Since 2012, over 90% of Aboriginal Power Cup participants have successfully completed Year 12.
The Aboriginal Power Cup commenced in 2008 and sees more than 400 students from over 50 schools participate in a two-day football carnival at Alberton Oval.
It comes after a semester-long in-school program where students participate in a range of classes providing academic and educational outcomes, while engaging on issues of Aboriginal culture, healthy lifestyle choices, teamwork, leadership and life skills.
As part of the program, students are awarded points towards the completion of their South Australian Certificate of Education (SACE).
Participation in this week's carnival requires a minimum 80% attendance at school, and grand finalists selected on a combined football and academic score will play a curtain-raiser before Thursday night's Port Adelaide v Hawthorn game at Adelaide Oval.
The program continues in semester two as an Aboriginal Leadership Program, where participants take part in workshops and seminars covering Aboriginal culture and identity, leadership, teamwork and entering the workforce, career and educational opportunities, sexual health and wellbeing, and substance misuse.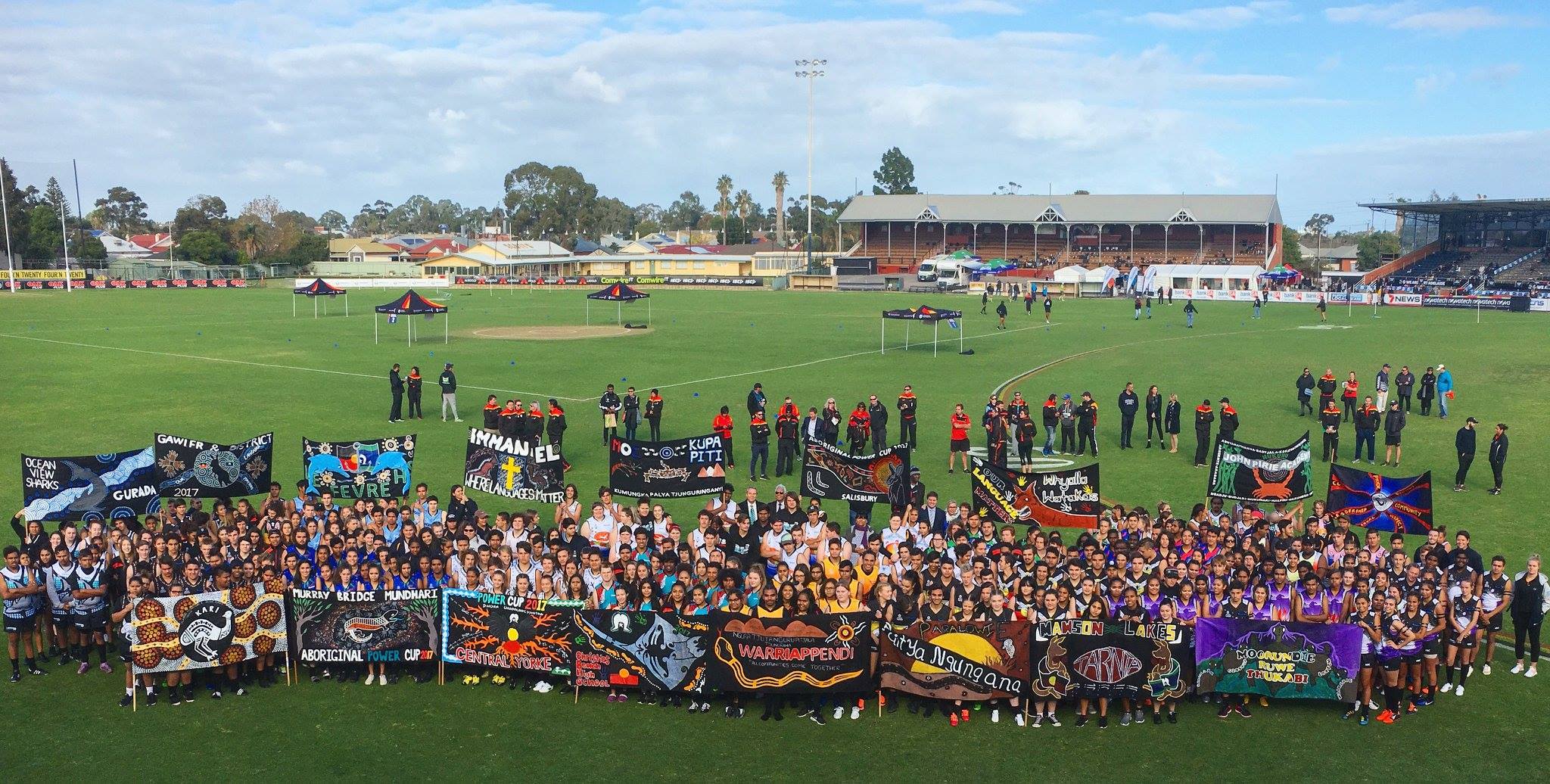 Port Adelaide Football Club CEO Keith Thomas said the Aboriginal Power Cup participants should be proud of their achievements.
"This is the tenth Aboriginal Power Cup and we couldn't be more proud of what the kids who take part in this program have achieved this semester and wish them the best of luck in the football carnival at Alberton this week," he said.
"It's important to remember that this program isn't just about footy, it's about helping Aboriginal students in schools to participate in an empowering and effective program that promotes cultural and education outcomes that compliments their primary curriculum.
"We thank our major partner Santos for its continued support of the Aboriginal Power Cup and the Government of South Australia for their support and assistance in running this program."
Santos Executive Vice President of EHS and Governance Naomi James said Santos is proud to partner with the Aboriginal Power Cup.
"This event has driven real outcomes in indigenous education over the past ten years and is an excellent example of our commitment to indigenous communities," she said.
"We wish all the participants the best of luck in this year's Cup."
Minister for Aboriginal Affairs and Reconciliation Kyam Maher pointed to the long-term positive effects of the program on young Aboriginal people.
"The Aboriginal Power Cup provides a wonderful opportunity for these young South Australians to really set up their futures," Minister Maher said.
"It's more than just games of footy. It's a powerful, I imagine life-changing for some, program that will challenge participants to go beyond their comfort zone to succeed.
"Congratulations to the Port Adelaide Football Club, the South Australian Aboriginal Sports Training Academy and Santos for their dedication to ensure this nation-leading event continues to positively shape students' lives."
Minister for Education and Child Development Susan Close said sporting clubs, including Port Adelaide, are one of the best-placed organisations to positively influence the lives of young people.
"Participation in sport instills values of commitment and teamwork, while also improving the confidence and wellbeing of players," Minister Close said.
"The Aboriginal Power Cup aims to provide students with the skills, resilience, and motivation to stay at school and complete their education.

This foundation is vitally important as these students begin the transition from school, to working lives."