MEET Jake Davies.
Thanks to the Childhood Cancer Association, and the generosity of Port Adelaide skipper Travis Boak, this young cancer patient will be the Power's captain for the day on Saturday.
As well as meeting his new teammates at Port's final captain's run on Friday, he'll be involved in the team run out and coin toss ahead of the 4.05pm clash with the Lions.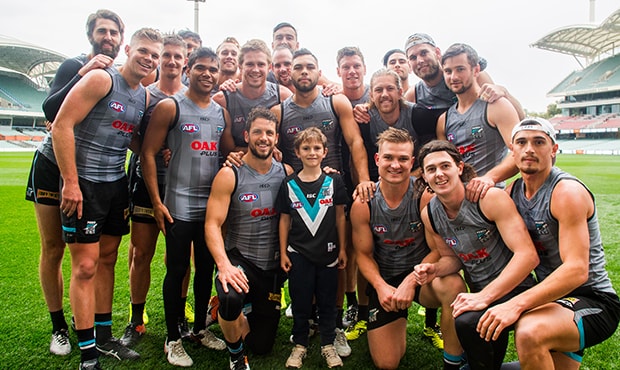 It's all part of a critical partnership between the Childhood Cancer Association and Port Adelaide – the CCA is one of the club's two official charity partners.
As difficult as it is to imagine, cancer affects children as much as adults and the elderly. An innocuous visit to the Women's and Children's Hospital with stomach pains hit Jake and his family with a stage four cancer diagnosis.
His visits to the Women's and Children's are now less frequent as he recovers from the illness, but for many others the fight goes on.
The Childhood Cancer Association relies on donations and corporate support as it receives no government funding to back its work accommodating and supporting families of young cancer patients as they undergo treatment in Adelaide.
Port Adelaide is supporting the CCA by helping raffle-off a retro 'Power' fridge as well as redirecting $10 for all memberships sold this week to the Association.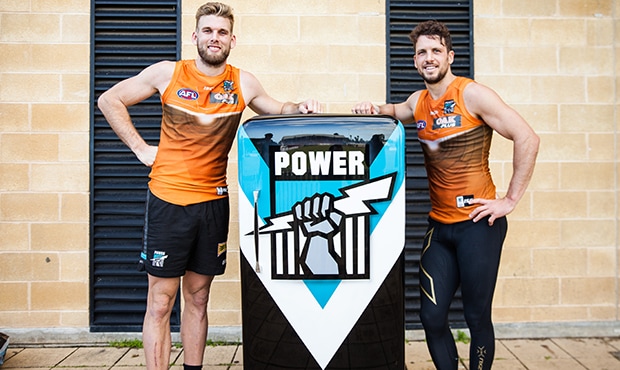 Every little bit counts to help little stars like Jake get the best possible support from the Childhood Cancer Associations' important work in the community.
You can buy tickets in the CCA's raffle here.
And purchase a Port Adelaide 3-game membership here, with $10 of the $100 purchase cost going directly to the Childhood Cancer Association this week.
Port Adelaide will be led onto the field by Jake Davies just before 4.00pm on Saturday.
More on portadelaidefc.com.au...