GAME DAY VILLAGE returns this weekend ahead of Port Adelaide's game against Collingwood at the Adelaide Oval.
Based outside of the Adelaide Convention Centre on the southern side of the Riverbank, it will be an easy walk from the Adelaide Train Station or North Terrace tram stops for fans commuting to the match.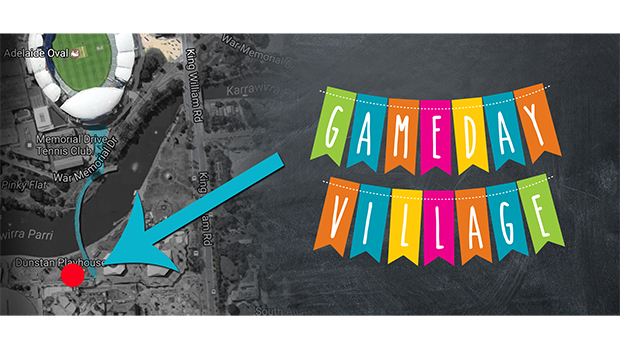 The new Game Day Village will run at the Power's games against Collingwood and Gold Coast, and is based adjacent the walkway connecting the Intercontinental Hotel to the Torrens footbridge.
There will be footy food, drinks discounts and plenty of music to get you going before and after the game.
Game Day Village
Rounds 21 and 23 on the Riverbank
Where? Adjacent the Torrens footbridge near the Convention Centre
Opens? 2.00pm
Specials? $5 beers and $5 house wines
Food? Burgers and hotdogs
Music? Acoustic soloist pre-game, DJ post-game