The Power Intercultural Program concluded with the male and female grand finals being played at Adelaide Oval before the Port Adelaide Football Club's triumph over Fremantle in Round 23.
All teams represented their schools extremely well with Australian Islamic College winning both male and female competitions.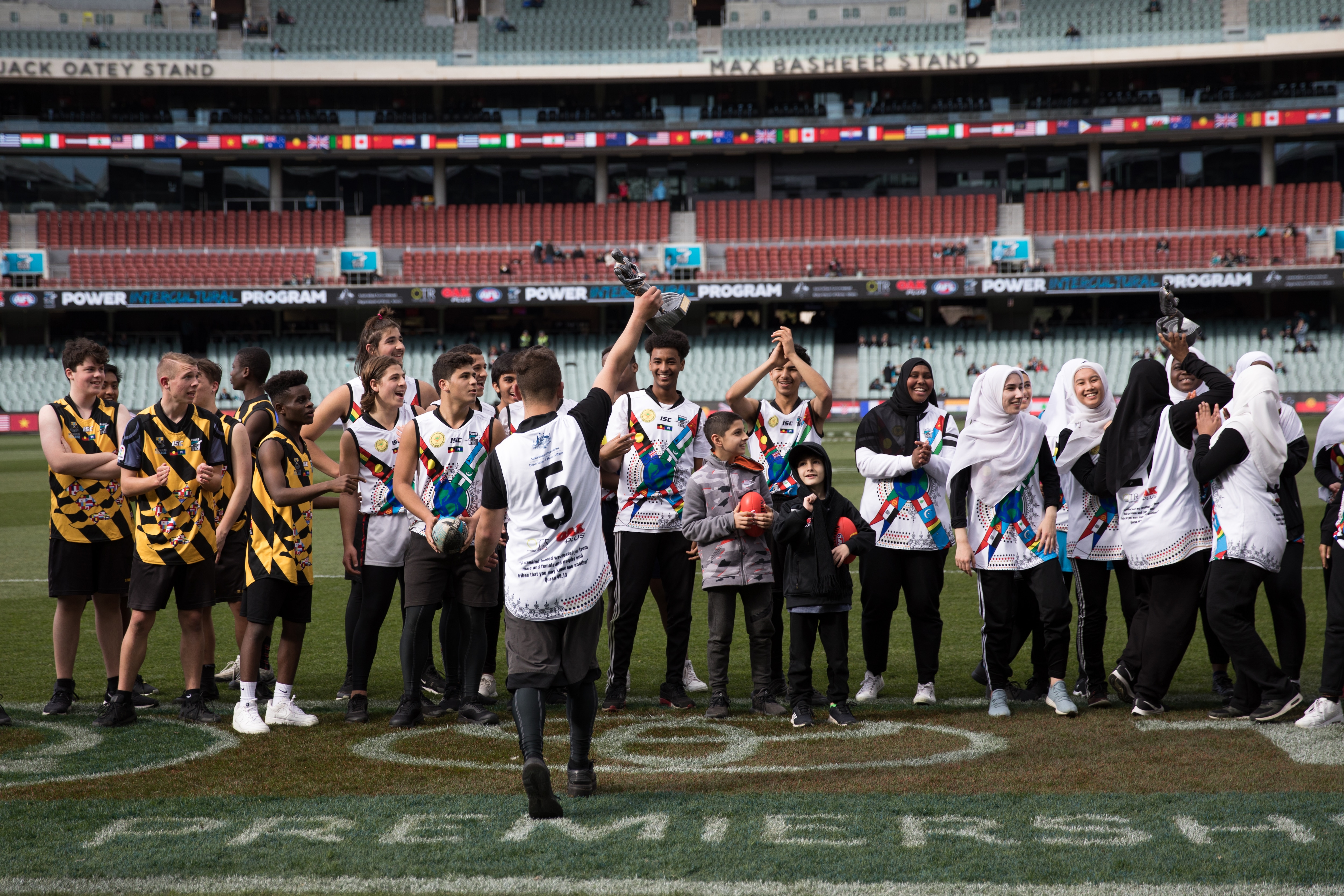 In the male competition the runner up was St Paul's College, while Pinnacle College went down in the final of the female competition, handing Australian Islamic College back-to-back Grand Final wins.
These games were the conclusion of the Power Intercultural Carnival which was played earlier on in the year. The carnival was a chance for the students who had completed the Power Intercultural Program to show off their newly gained Australian Rules skills, participate in an interactive career's expo, learn a cultural dance, test their physical prowess at the AFL Testing station and contribute to a cultural painting.
The grand finalists were chosen using a points system that was focussed on participation, enthusiasm and sportsmanship, not just the results of the games.
Since inception, the Power Intercultural Program has engaged close to 1000 students from a multicultural background. The program uses Australian Rules to break down social barriers, encourage social cohesion, self-awareness and focusses on the positive's cultural diversity in our community. The program aims to encourage the students to become leaders amongst their peers and the broader community.
The Port Adelaide Football Club would like to congratulate all participants of the program and also the winners of the carnival, Australian Islamic College.