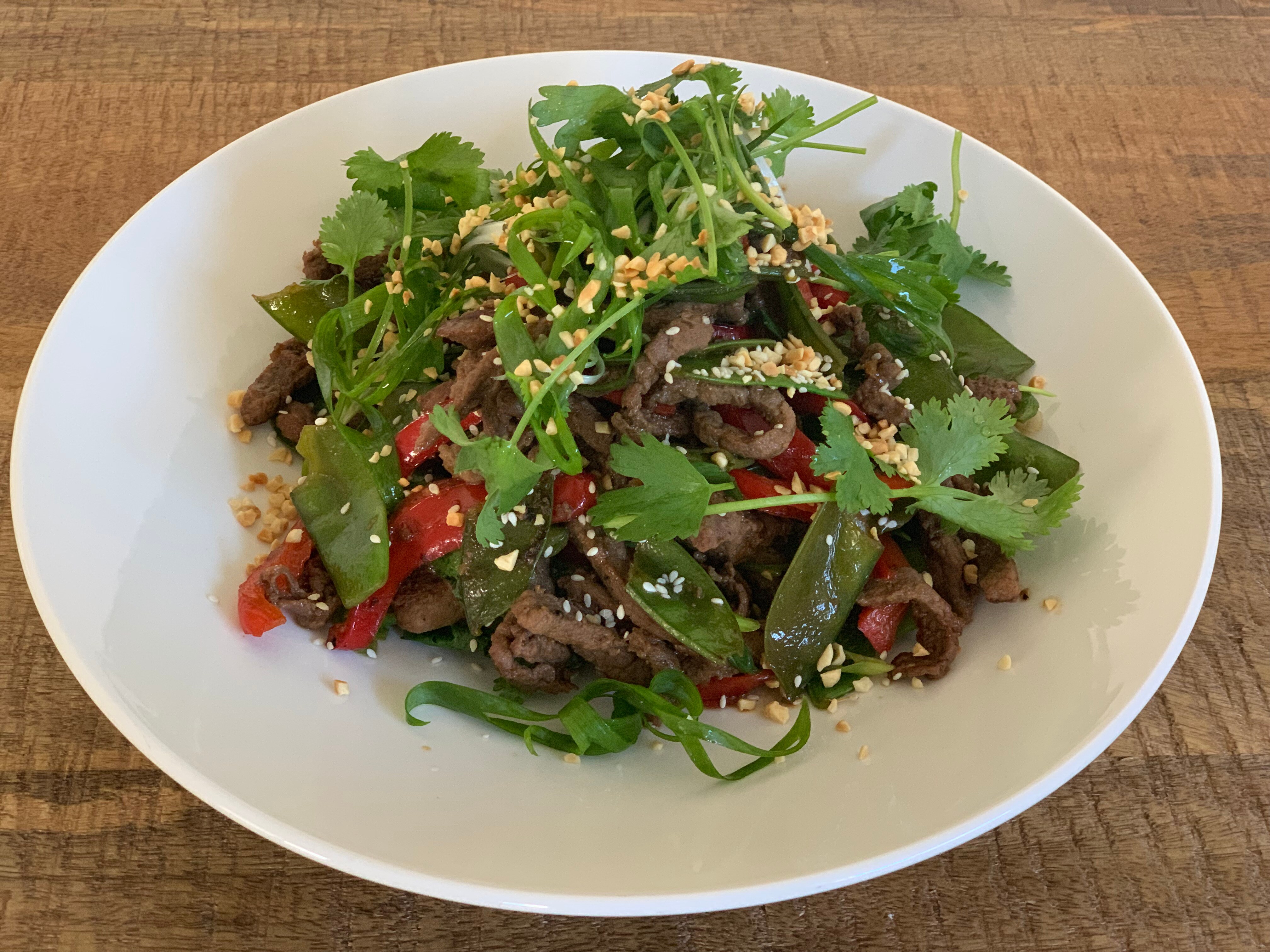 PORT ADELAIDE'S chef Rocky Oliveira is at it again, creating delicious and nutritious food for our players.
And, we've convinced him to share some of his favourite recipes over the Christmas break.
Today's recipe is for Rocky's Ginger Beef Stir Fry that is both healthy and tasty.
Beef Stir Fry with snow peas, capsicum & ginger
(Serves four people)
Ingredients
2 garlic cloves
2 knobs of ginger
2 tablespoons of chilli flakes
1kg stir fry beef
250g snow peas
1 red capsicum
150 ml Soy sauce
150 ml Oyster sauce
150 ml Hoisin sauce
3 tablespoons of Honey
For garnish
Crushed peanuts
Sesame seeds
1 Coriander
1 Spring onion
Step One
Peel ginger and garlic, and mince.
Add oyster sauce, hoisin sauce, soy and honey in a bowl and mix with ginger and garlic, then set aside.
Then take the beef and marinate in half of the dressing, set aside.
Step Two
Slice capsicum and break down snow peas.
Pick coriander and slice spring onions and put in bowl with cold water. After five mins drain and put aside to use as garnish.
Put a small amount of sesame seeds in a pan and lightly toast off until golden, then set aside.
Step Three
Heat wok or large sauce pan with some vegetable oil.
Once the pan is hot, cook beef till brown then set aside.
Step Four
Re-heat the pan then add capsicum and lightly cook for two minutes then add snow peas and cook until they go bright green.
Step Five
Add the beef to the vegetables, then add the rest of the marinade to the mix and cook for one minute.
Serve with sprinkled toasted sesame, coriander, spring onion and crushed peanuts over.