THE COLD concrete cauldron of the MCG is about as far away from the sandy plains of South Australia's far west coast as you can get, but for Yalata local Clifton Finlay it's starting to feel just as much home.
Clifton, 18, was at the "home of football" on Saturday to be part of the Port Adelaide Aboriginal AFL Academy (AAA) side which formed the guard of honour before the Power took on Richmond.
It was part of the Academy's trip to Melbourne which included cultural experiences, a football game and the chance to experience travel to a bigger city.
But by far the best part of the five-day trip for Clifton was walking onto the MCG.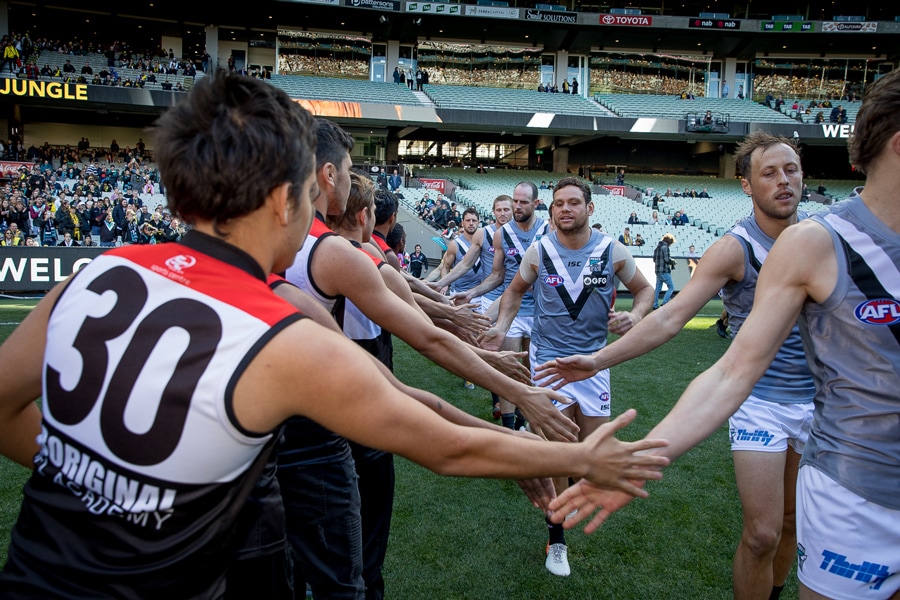 "It was really exciting to come to Melbourne because I really enjoyed it last time," he told portadelaidefc.com.au as he waited to walk onto the hallowed turf.
"It's the second time here at the MCG for me and it is amazing here – just really big."
The 'G is 1700 kilometres from Clifton's home in Yalata, an Aboriginal community 200 kilometres west of Ceduna on the Great Australian Bight, in South Australia's far west.
Clifton now lives in Adelaide while he completes his schooling, returning home to Yalata on the holidays.
While he admits to not being a Port Adelaide supporter growing up, his involvement in the AAA has given him a soft spot for the Power.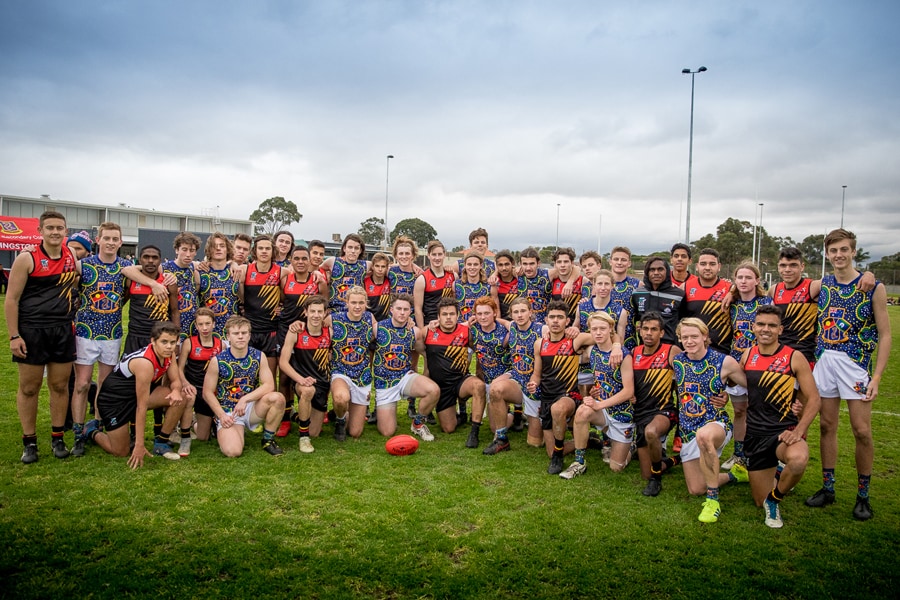 The speedy winger was among the best when the AAA played off against Parkdale Secondary College in what has become an annual fixture during the academy's regular visit to Melbourne.
After a big win in 2018, the result went the other way this year with Parkdale securing victory.
The AAA boys came up with their own war cry and performed it before the game.
The AAA boys also conducted a cultural awareness session and smoking ceremony for staff at Energy Australia's Yallourn Generation Power site.
It was another highlight for Clifton.
"I like sharing my culture," he explained.
"It helps me to learn more and embrace it more.
"I've always known a fair bit about my culture and I'm glad and honoured to know and now share this stuff."
The year 12 student from Wiltja Secondary School says the experience of being part of the AAA and working with Port Adelaide Aboriginal Programs Director Paul Vandenbergh has been inspiring.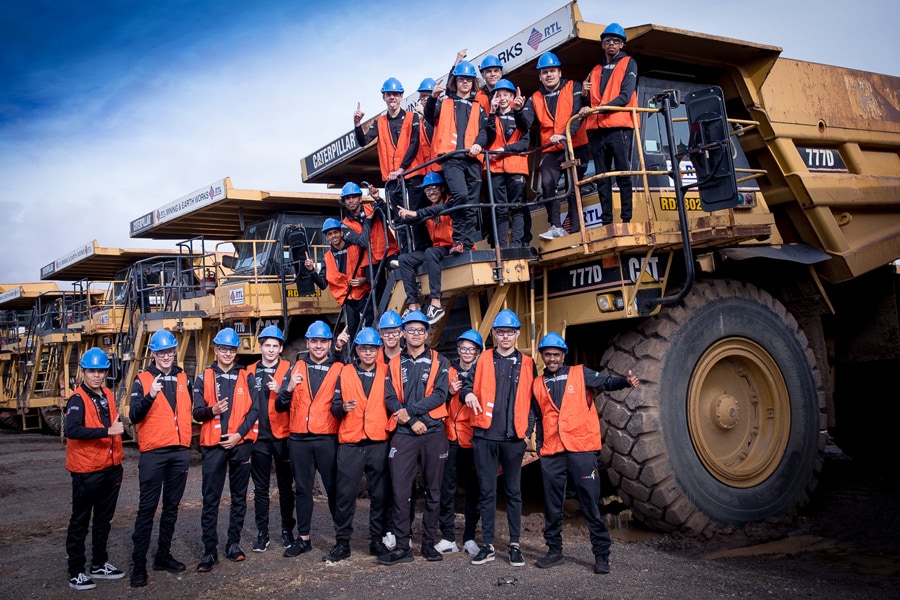 "Being in the academy has helped me to be a leader," Clifton said.
"It has introduced me to new people and helped me make new friends.
"It has showed me how to learn and how to go out of my comfort zone in different environments so I'm really happy that I've been given the chance to have all of these experiences.
"I tell my brothers and sisters and my little cousins all the time about how good the academy is and what opportunities it has given me.
"I tell them what I learn and that they can do anything."
Clifton is now setting his sights on finishing his schooling and going to work in the community as an Anangu support worker.
The Aboriginal AFL Academy is a partnership between Power Community Limited, SAASTA, The Commonwealth Government, the University of Adelaide, Energy Australia and Herbalife.