IT was a bit unconventional but a simple statement from a student about being respectful to others struck a chord with Port Adelaide co-captain Tom Jonas.

"Don't be a butthead!" was the suggestion which resonated with Jonas.

The 28-year-old, who has played 126 AFL games since his debut in 2011, was a guest speaker at a leadership day run last week for 95 students who have taken part or will participate in the club's Power to End Violence Against Women program.

"Schools and businesses and footy clubs are all built on having a really strong culture," Jonas said.

"When our recruiters go to the draft, they don't necessarily pick the most talented player, they pick quality people that are going to make our club better.''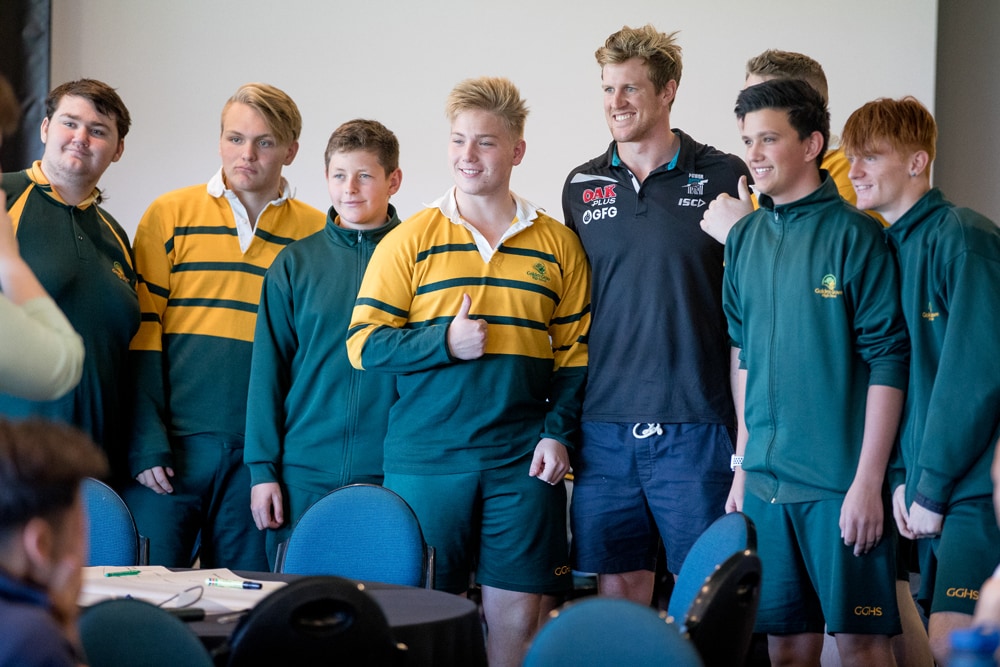 Jonas explained to the group of secondary students that being respectful to others was simple, but could have a big impact.

"Whether it's going out of your way to ask someone else how their day is going or holding the door open for someone, it's those little things we can do that can sometimes get lost in our society and don't always get recognised, but they can make a big difference to someone else's day,'' he said.

The Power to End Violence Against Women is a program delivered to young men in secondary schools across the state as part of a partnership between the Port Adelaide Football Club's community arm Power Community Ltd, Centacare and the South Australian Government.

The program engages over 1500 year 10 students each year across 20 schools.

In its four years, it has engaged 5000 students, each year holding a special leadership day to encourage participants to become positive bystanders and role models in their schools, sporting clubs and communities.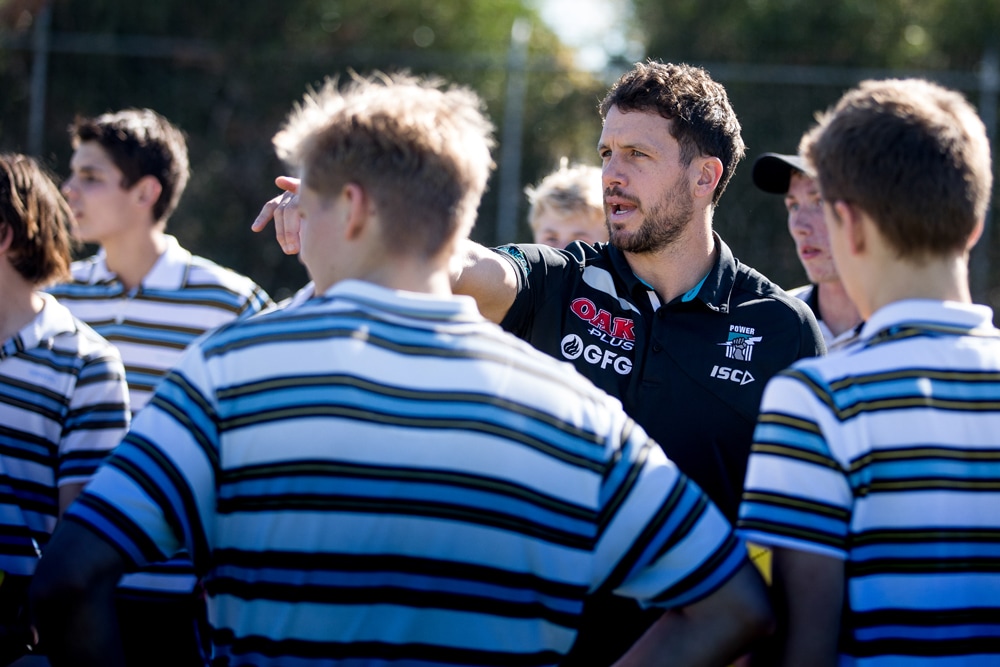 The event aims to empower participants by encouraging them to think about their core values and beliefs, and the qualities that make a good leader.

Participants learn about respect, trust, gender equality, healthy relationships and the dangers of abusive behaviour.

The event was opened this year by Carolyn Power, the Assistant Minister for Domestic and Family Violence Prevention.

In her speech, she implored students to have the courage to challenge disrespectful behaviours and attitudes.

"The only way we are going to end violence against women and their children, and also men who experience domestic violence, is by changing our core beliefs and attitudes - particularly towards women,'' she said.

"It's up to you guys to continue to shine a light on it and call it out when you see it. We can't do it without you.''


PTEVAW provides the information and necessary skills for young men to make informed choices to prevent violent behaviours in society.

The program is focused on encouraging participants to become an active bystander and is designed to develop a student's knowledge, understanding, skills and confidence to have a safe and effective conversation with someone and/or group of people when they see or hear them engaging in behaviours that are directly and/or indirectly disrespectful to women.