On Saturday three students from the Empowering Youth program were given the opportunity by Variety SA to join their annual Footy Jet experience. This provided the students the opportunity to travel on private jet to Melbourne to watch Port Adelaide take on Richmond at the Melbourne Cricket Ground (MCG).
The three students were selected based on their achievements from the Empowering Youth program. Angus won the Travis Boak Leadership Award for being the most outstanding student throughout the semester. Hope was the Most Valuable Student from her school and Victor had a great semester showing fantastic engagement and staying committed to his education.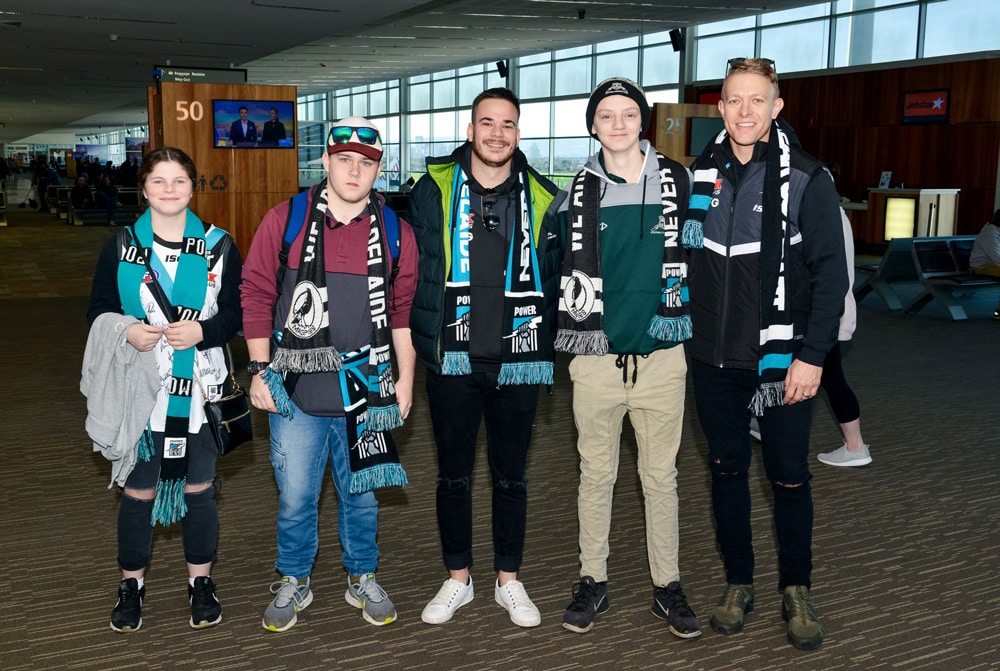 Students arrived at the airport nervous and excited, as two of the students had never flown on a plane before. The private jet held 100 passengers eager to watch the Power win at the MCG. When the plane arrived into Melbourne, a chartered bus was waiting for the group to drop them at the front door of the MCG.
Proudly donning their PAFC scarves, the students took to their seats to cheer for the black, white and teal. The students were amazed at how big the MCG was compared to Adelaide Oval and they were treated to some footy treats, pies, chips and some doughnuts.
Although the score didn't go the PAFC's way, the day definitely did for the students. Once the game finished, the bus returned to Tullamarine and the group flew back to Adelaide.
Angus, Hope and Victor were exhausted by the end of the day and were so appreciative to Variety SA and the Port Adelaide Football Club for the opportunity of a life time.
It was a special moment to be able to reward the students for all of the hard work and dedication that they had put in all semester.
Thanks to Variety SA, for their ongoing support of the Empowering Youth program and providing this special experience to these young people.