THIS week's is a special Where Are They Now, focussing on a teacher and leadership coach whose family has had an undeniable influence on the Port Adelaide Football Club.
Mark Williams guided the club to its historic first AFL premiership in 2004, having won SANFL premierships as a player in 1979, 1980, 1990 and 1992.
After starting his senior career at West Adelaide, Williams moved to Port Adelaide in 1979, winning consecutive premierships before moving to Collingwood where he was twice best and fairest and captained the club for four years, even winning the goal kicking in 1984 with 53 goals.
A move north to the Brisbane Bears followed, but he returned to his Alberton heartland midway through the 1990 season, going on to win another two SANFL premierships with the Magpies.
A coaching career followed, and after stints at Glenelg and Essendon, Williams again returned home to be at the side of inaugural senior coach John Cahill as Port Adelaide entered the AFL.
He took the senior position in his own right in 1999, going on to become the club's longest-serving AFL coach with 257 games at the helm with a winning percentage of 55.5%.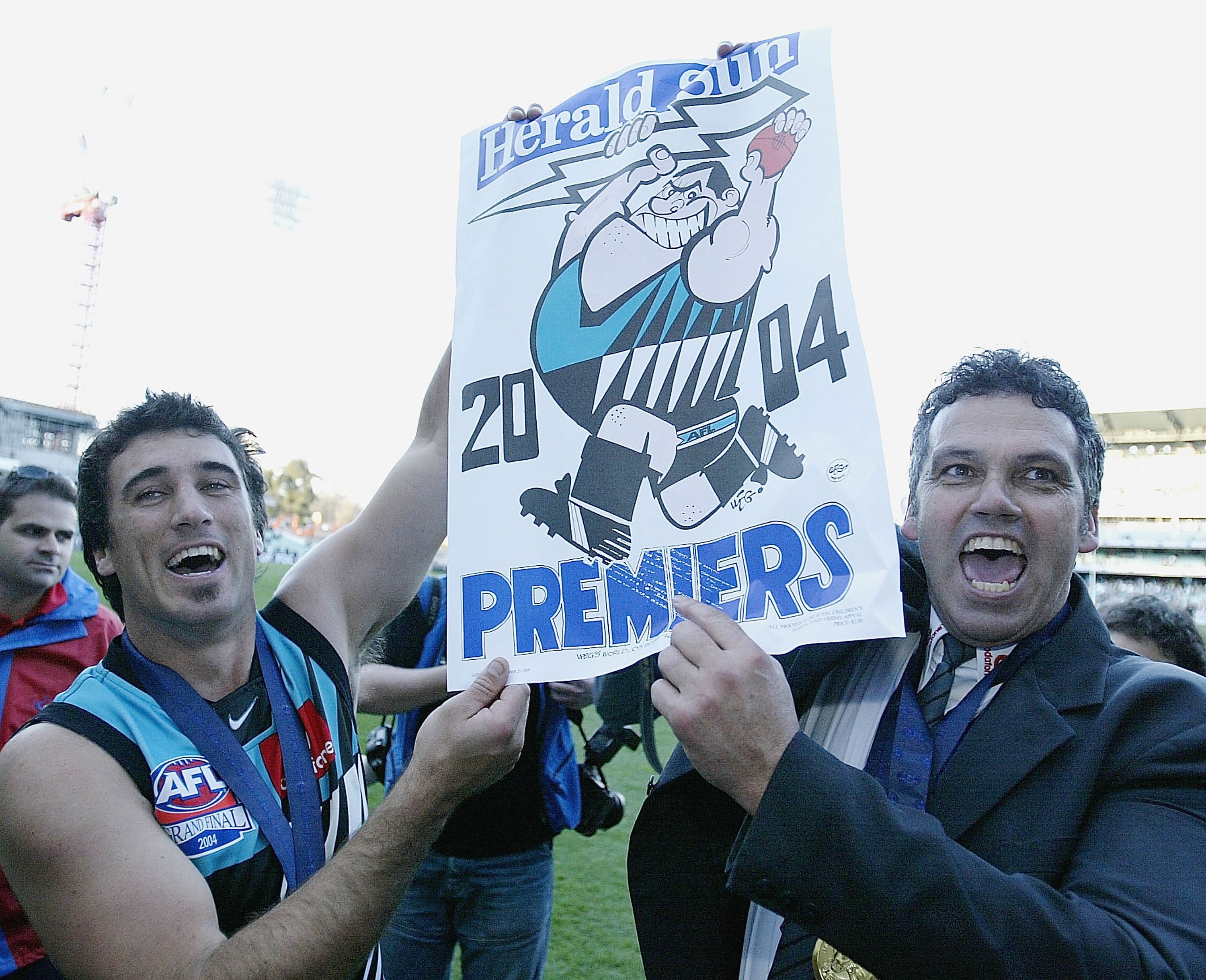 Premiership glory
Williams guided the Power to three minor premierships before finally claiming the holy grail in 2004.
One of his proudest achievements is that a large number of his premiership team still work in football, with many including Damien Hardwick, Jarrad Schofield and Josh Carr enjoying further premiership success as coaches. Others involved in the 2004 success, including Phil Walsh, Matt Primus, Dean Bailey, Alistair Clarkson and Stuart Dew all became senior AFL coaches after working within the Port Adelaide set-up.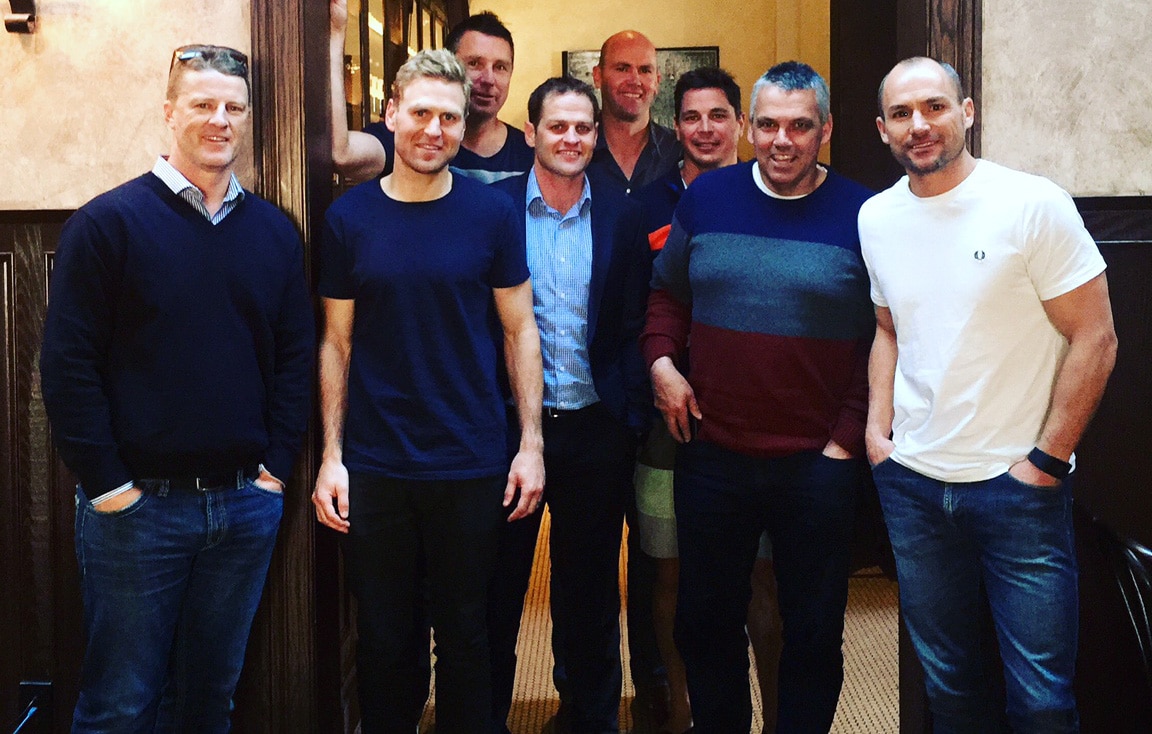 "If you go through that final premiership team and look also at the emergencies, I think there's 12 or 14 players who are either coaches, assistant coaches or like Josh Mahoney, a football director," Williams told portadelaidefc.com.au.
"It's been wonderful to see that all the caring and methods that we used back then has helped them stay in football and given them a job for life.
"Obviously, it was a great environment and I'm very, very proud of each and every one of them and how they are continuing their careers."
Williams still organises an annual catch-up for the premiership team in Melbourne in the week of the AFL Grand Final.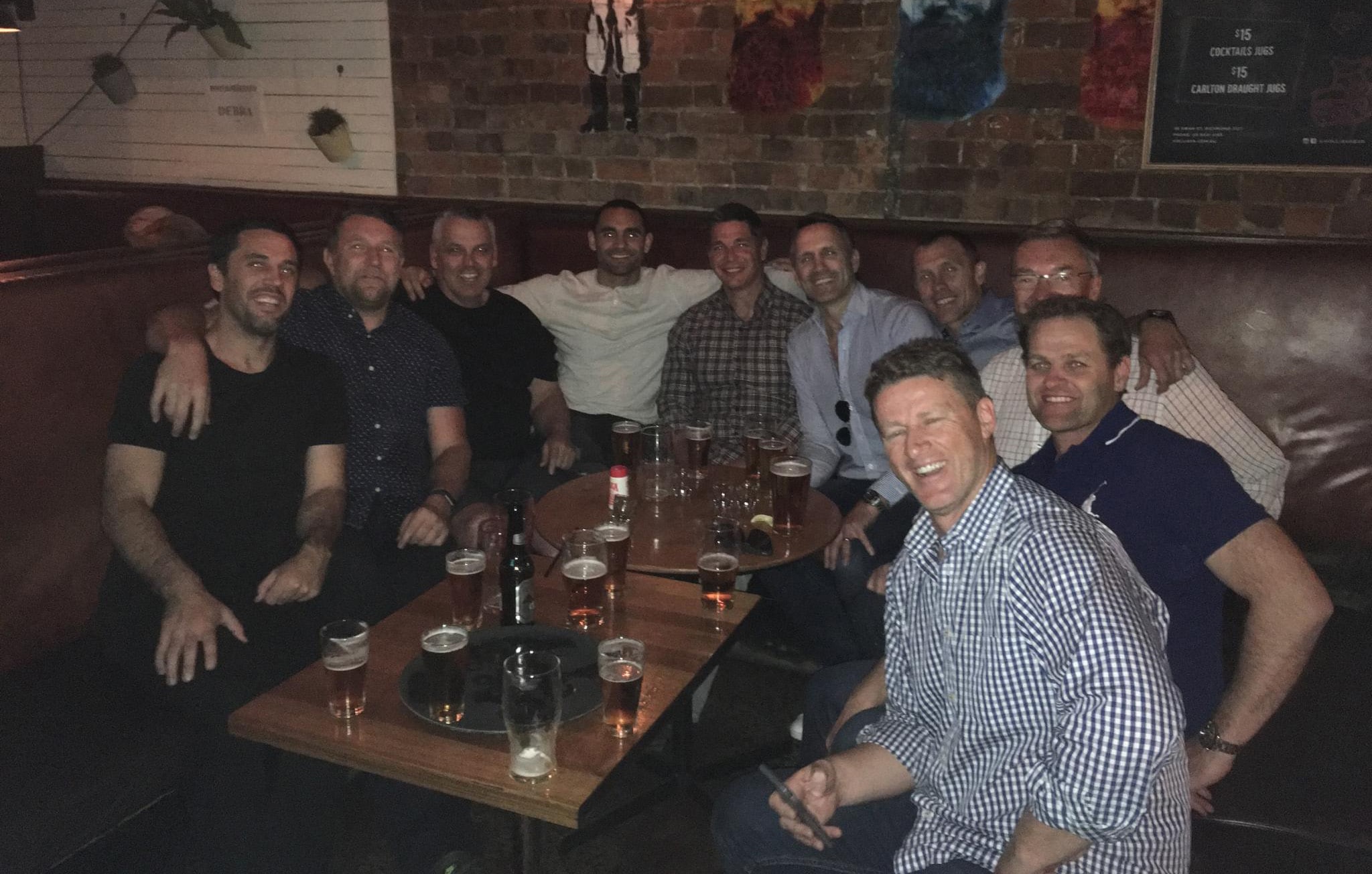 It is something he looks forward to each year.
"When you play in or coach a group of people, you are connected to them for life," he said.
"Every Thursday night before the grand final anyone that's in Melbourne from our premiership team get together at a local hotel in Richmond and we just spend three or four hours together reminiscing and catching up.
"We've opened that up a bit to any past players who didn't play in that premiership. I've invited David Rodan and Troy Chaplin who were there last year.
"It's not even so much about the game, it's just to see how they're going in their lives and with their families - we will always care for each other and have each others' back."
Hall of Fame honour
Williams' crowning glory came in 2018 when he became the 39th person to be inducted into the Port Adelaide Football Club Hall of Fame, joining his late father Fos and his brother Stephen who had previously been induced.
He gave an emotional speech which will live on in the memory of anyone who watched it.
Nearly a year on, Williams remains filled with immense pride at the honour, despite joking about being choked up on stage.
"I can speak now," he said jokingly.
"Hopefully everyone understands that there is nothing in my life that has had a bigger impact on me than the tragic death of my twin brother, Anthony.
"To be able to achieve so many things in my life, I often reflect on what he missed out on and the influence he has had on my career.
"We did everything together and I know if it wasn't for him and our close competition, I would never have had the desire I had. That was what I was trying to get across.
"But to be part of Port Adelaide's Hall of Fame is one of the great achievements, not just for me personally but for my family, my wife, my kids, because they put so much effort into it and without their commitment and understanding, there's no way I could have achieved what I did."
Stepping away from Port Adelaide
After leaving the Power in 2010, Williams was recruited to join the new Greater Western Sydney side as a senior assistant to coach Kevin Sheedy when the Giants joined the AFL.
He said it was a pleasure to work with "the absolute elite talent of the AFL and helping to set them up."
"I had a lot of learnings from my time with the Brisbane Bears when they first started and also from being around when Port Adelaide first moved into the AFL," he said.
"I enjoyed living there and I got to meet some wonderful players, including Dylan Shiel who has now been with my daughter, Georgie for seven or eight years."
After two years in Sydney, Williams was offered a chance to work as the senior development coach at Richmond, and he jumped at the opportunity.
"Blair Hartley, who worked in recruiting at Port Adelaide with me, contacted me and asked me to come work at Richmond with Damian Hardwick, which was a fantastic opportunity to get back into Melbourne, which is my wife's home city," Williams said.
"Having travelled from state to state with me for many years it was nice for her to get home to her family and friends.
"I got to mentor all the coaches and the developing players and felt immense pride when 13 of those players went on to play in their premiership.
"Dustin Martin, who was on the outer there for a while, became an absolute superstar of the competition and remains a close friend today."
Since leaving Richmond after four years, Williams has remained in the coaching game, leading amateur all-Jewish club AJAX in the VAFA for two seasons.
A new challenge
But now a new challenge awaits with VFL club Werribee, where he has been unveiled as the coach for 2019.
"Werribee offered me the opportunity to come out and coach them, having split from North Melbourne to be a stand-alone club," he explained.
"I know Gary Ayers and Andy Collins from coaching in Adelaide who are now in the VFL so I thought why not?
"I felt privileged to get the opportunity to coach a stand-alone club again. The facilities at Werribee are better than what we had starting out at Port Adelaide.
"The community down there is like Port Adelaide - everyone is very proud of where they come from."
Having recruited former Fremantle and Gold Coast ball magnet Michael Barlow to be a playing midfield coach and former Adelaide rookie Jackson Edwards, son of former Crows player and Power assistant coach Tyson Edwards, Williams is excited about his side's possibilities and looks forward to all Power supporters following Werribee as their VFL team.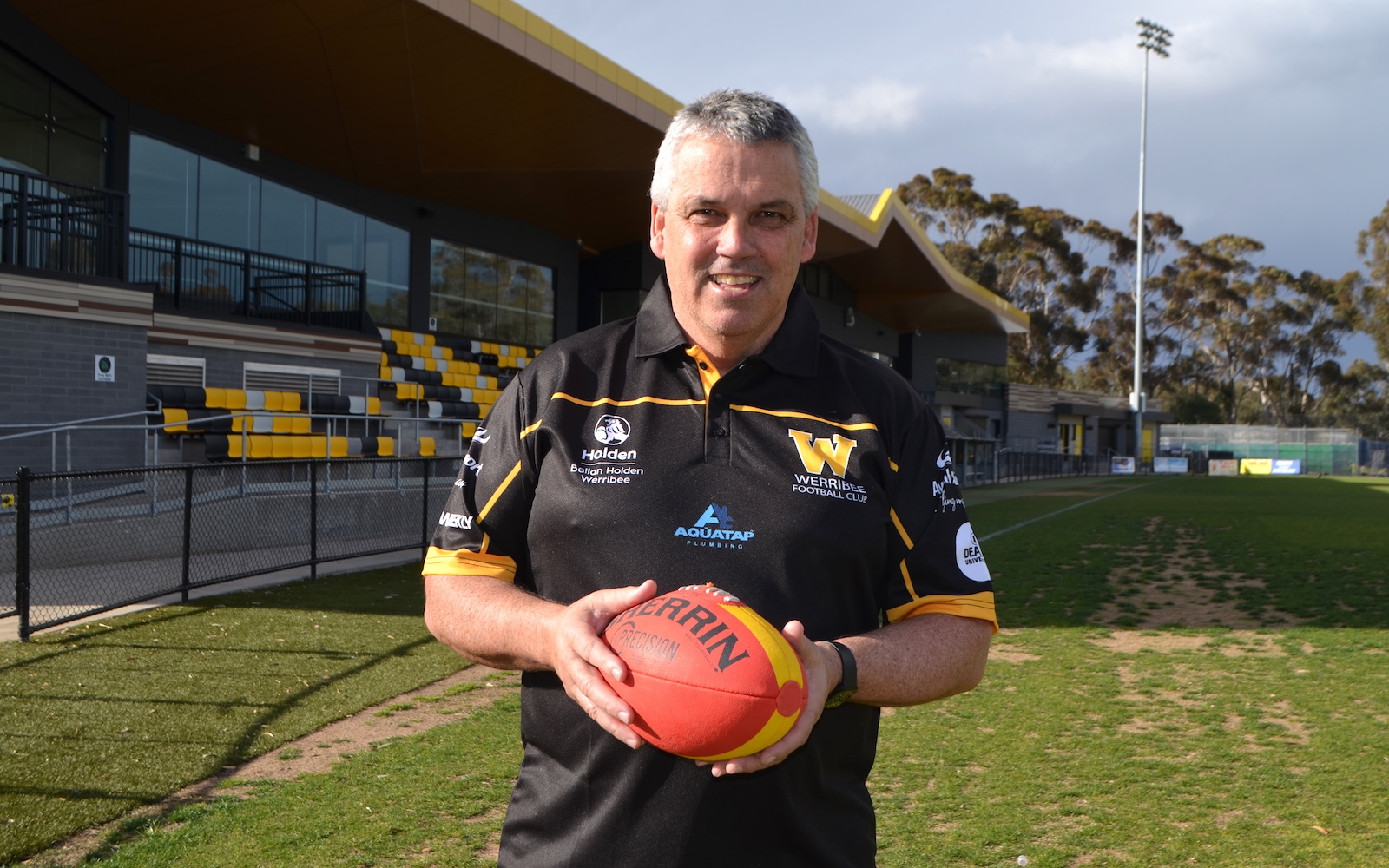 It's a long cry from a shock cancer diagnosis in November 2014.
He was diagnosed with a form of lymphoma and endured the resulting treatment, and despite getting the all-clear in 2015, he still undergoes six-monthly health checks to ensure the illness remains at bay.
"It was a real shock to the system having not drank alcohol or smoked and trying to live the right lifestyle for a long time," Williams revealed.
"It just shows that it comes to anyone; as much as it was me, my brother Stephen and my sister Jenny have each had cancer - all different kinds, so we're all big advocates for cancer charities.
"I've also been keeping in contact with Stewy Cochrane, a great Port Adelaide person and Daniel Bryant, who was in the media department at Port Adelaide when I was there, and we've been exchanging stories and trying to keep each other positive.
"The support system behind any person suffering from cancer or any other illness is the most important thing, and just staying positive, that's the number one thing."
Staying busy
At 60, Williams is showing no signs of slowing down.
Along with his coaching duties, he runs a leadership consulting business, Mark Williams's Champion Teams, which has seen him present to some of the biggest companies in the world including Boeing, Spec Savers, Deloitte, PWC and the Alfred and Peter Mac Hospitals.
http://www.championteams.com.au/
"I conduct stand-alone talks but also do a series of workshops with individuals and organisations," Williams explained.
"I get as much fulfillment from helping businesses and individuals become better leaders and work together well in groups as I do in coaching players and winning football games.
"The unique part about what I do is that I show and talk about examples that happened in the team world of sport, and it really hits home with how a group of 45 who have come from everywhere with new coaches and new ideas have to come together and be on the same page with scrutiny of their every step in the media and from the board - and businesses enjoy seeing development from their staff and the improvement in their relationships and skills."
Williams has also developed a new football which helps teach people of all ages to kick properly.
https://www.sherrin.com.au/precision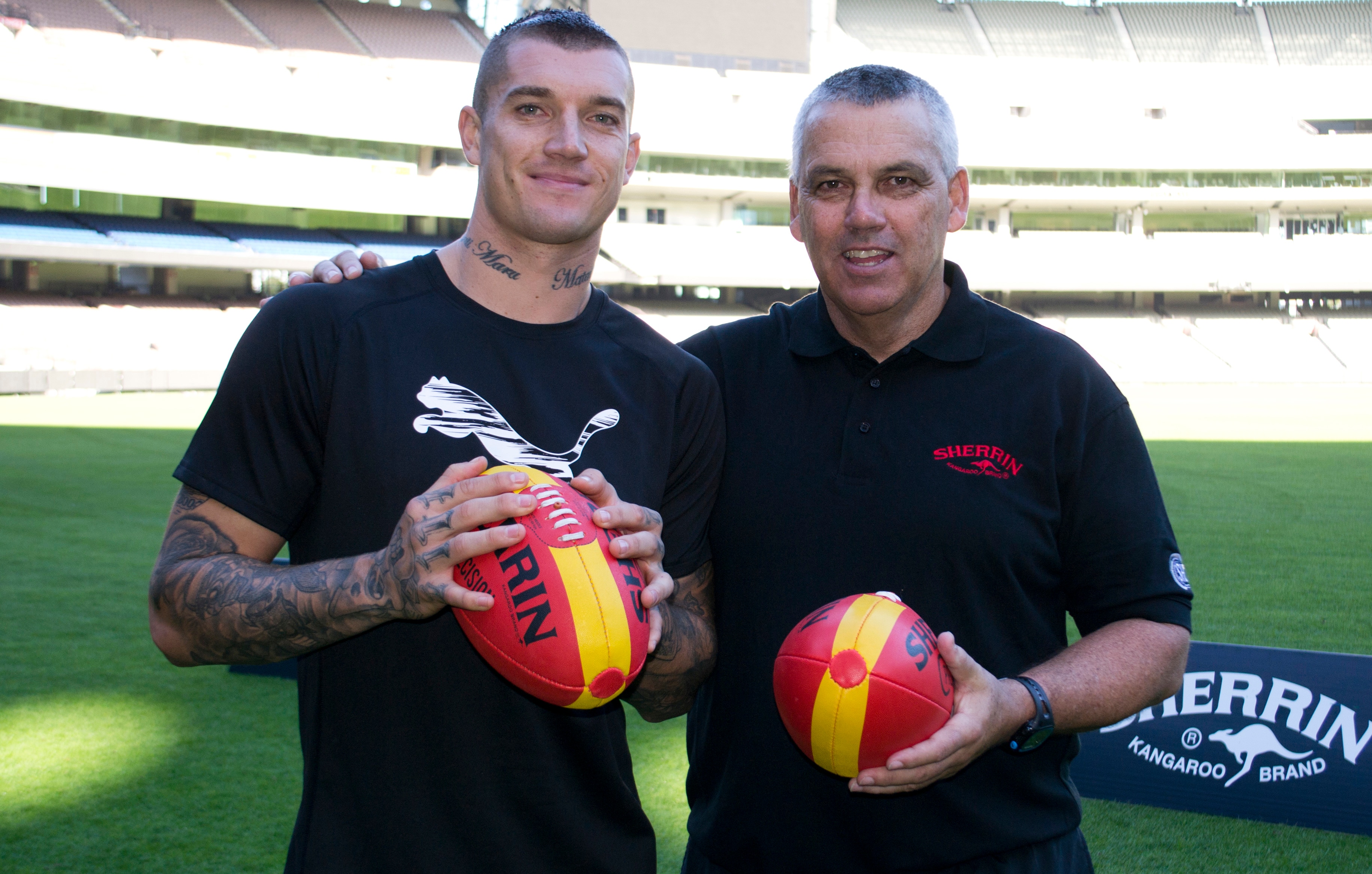 Given his teaching background, Williams was driven to design the ball, which has markers to show how to hold, drop and kick the ball, because of his urge to want to help people.
"I'm so proud of it, not that I'm getting rich from it, but just the idea becoming a reality and helping mums and dads, coaches and teachers to learn to teach people to kick," Williams said.
"This ball also comes with free on-line videos of me showing kicking progressions of kids right up to AFL superstar Dustin Martin learning and practicing their kicking.
"The ball - the "Sherrin Precision" - is available at Rebel Sport but I know the (Western) Bulldogs and Hawthorn are using it, and Port Adelaide's academy are going to use it soon.
"I'm just so happy that it's out there and we can help people learn to kick properly."
Williams also offers a service where, for a fee, people can send in a video of them kicking a football and he will analyse their technique to explain how they can improve.
"I had Chad Cornes ring recently saying the Power were going back to the future - kicking school is back on - and looking to use some of the ideas from back then," he said.
"Watch the free videos - they work for Dusty they will work for you."
Beachside retirement scuttled
His move to Melbourne has interrupted his plans for retirement, which included a house he built at Moana.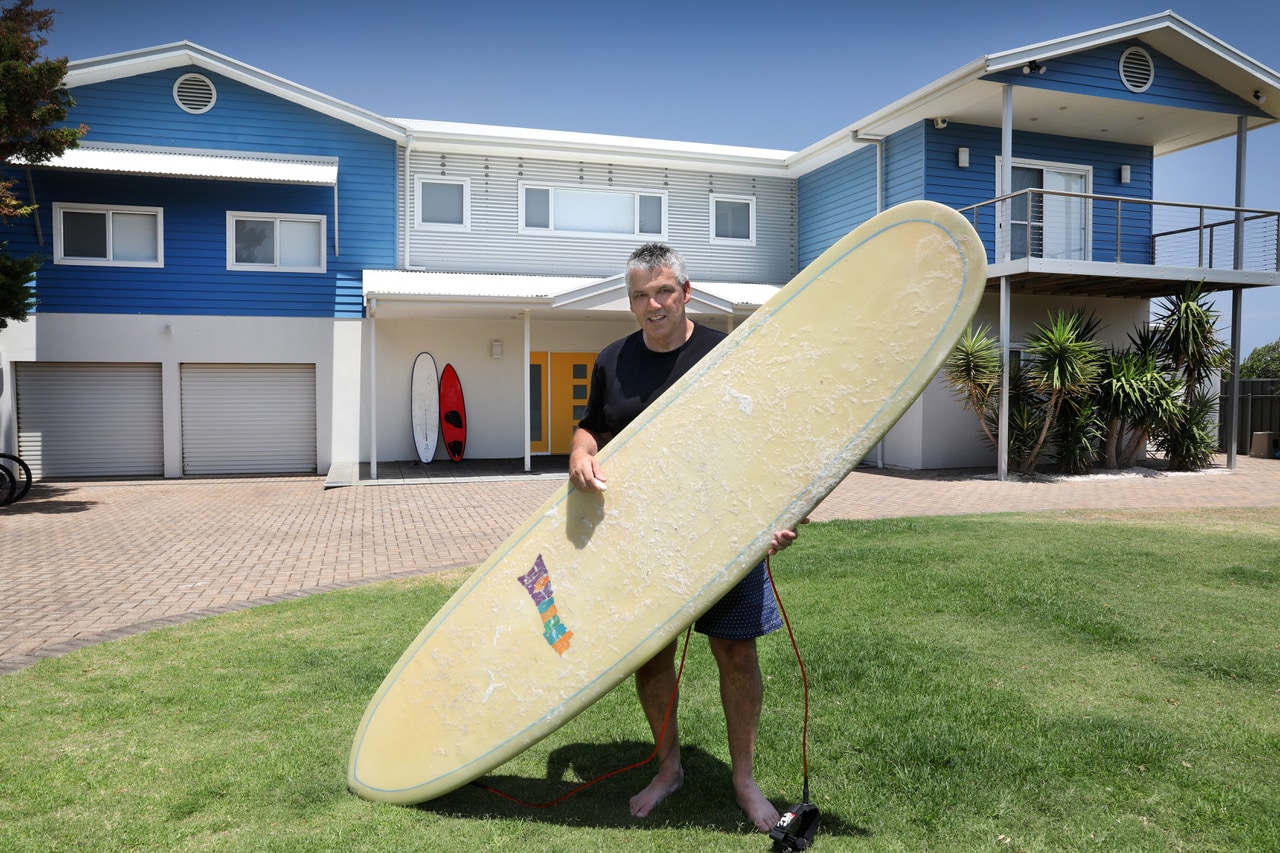 https://www.realestate.com.au/property-house-sa-moana-128996294
With his wife Pauline and children Marcus, 29, Georgie, 26, Isaac, 22, Louis, 20 and Isabelle, 11 settled in Melbourne now, Williams has reluctantly decided to forego his plans of retiring to the beachside property to surf and enjoy the panoramic views and instead has put the luxurious five-bedroom, five-bathroom house on the market.
"I built the house in the glory years of the Power and built it to the highest specifications and quality because I built is as a retirement house for myself," he said.
"Back in the day we had our rookies, young players and leadership groups come down to Moana and stay - we did leadership and team bonding a weekend at a time.
"(Phil) Walshy and I used to go surfing down there on our long boards and we'd have such a wonderful relaxing time.
"It's perfect - I lived at Glenelg in the bubble of activity and surrounded by footy and to be able to cruise down just 30 minutes away from the hustle of the Bay and immediately feel a million miles away was so refreshing and relaxing.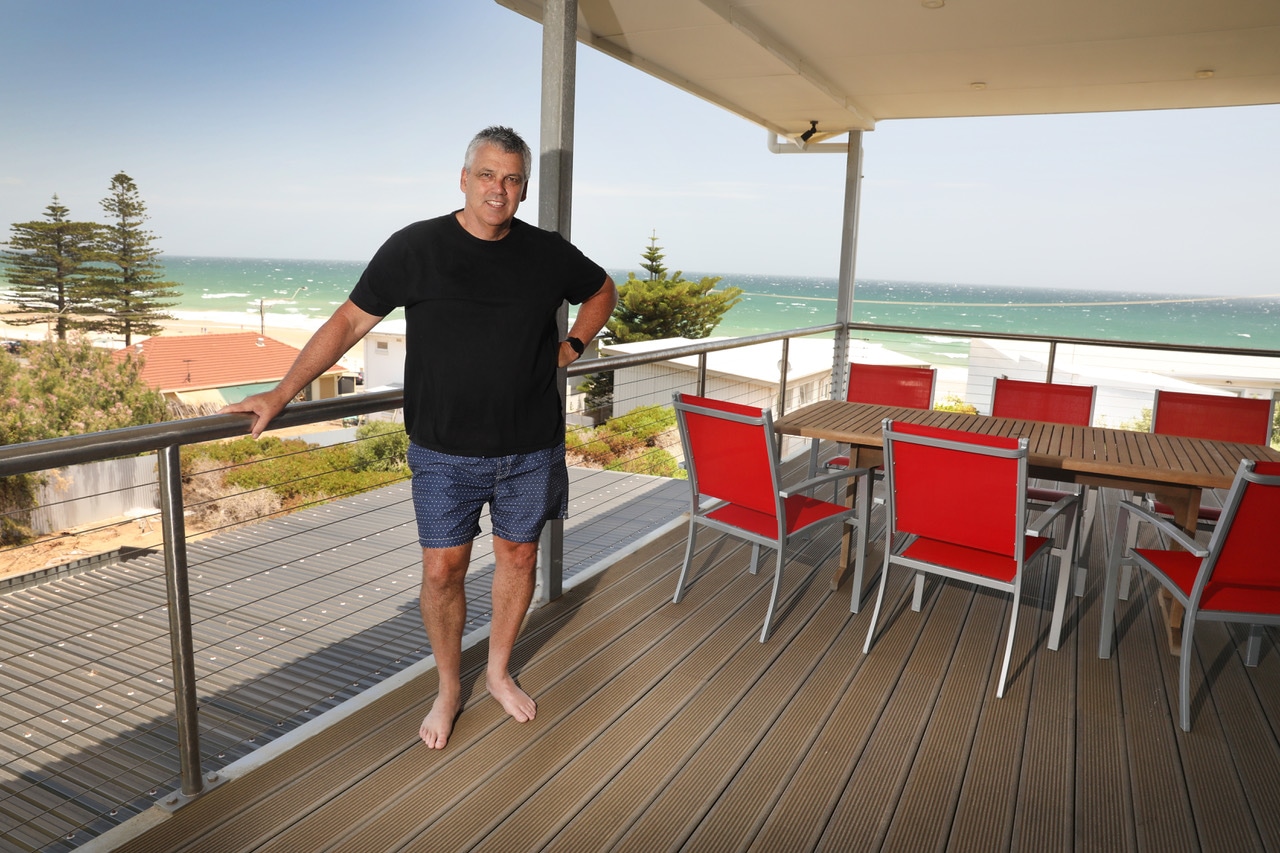 "It was just a haven - a way to rest and gave me the opportunity to be inventive and innovative, but we have barely used it, so it is almost brand new.
"Given we have rarely used it, we decided it was time to part ways.
"It's been the subject of anguish for me, should I or shouldn't I but in the scheme of where my life and the kids' lives are now, it seems like it's an investment that as much as it was a love, it needs to be moved on to let someone else enjoy it. I'm sure whoever does will have years and years of family fun."
Port Adelaide passion
His move to Melbourne hasn't stifled his passion for Port Adelaide or his love of his home state.
Williams uses every opportunity he can to get back to Adelaide, most recently coming for Christmas and the annual past players catch-up organised by a former teammate.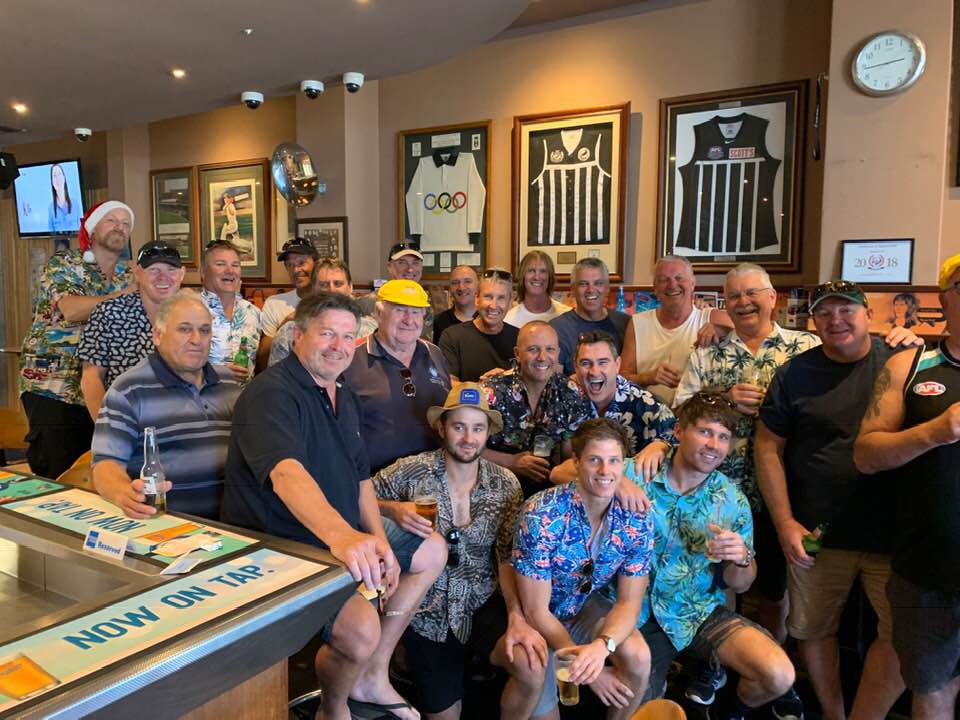 "Paul Rizonico, who is the fantastic interchange steward with the Power and I have known for a very long time, from when we first did the exchange from Collingwood to Port Adelaide and Port Adelaide to Collingwood, he's just such a connector with the past players and he gets everyone together on Boxing Day," Williams said.
"It was wonderful last year to go down to the Alberton Hotel and spend time with players from the 60s, 70s, 80s, 90s and the 2000s and I even got to meet Sam Gray for the first time and have a chat about him and his footy.
"The connection between the past and the present is so important and it's the reason why Port Adelaide does so well.
"It's about respecting and understanding the success that the Magpies have had and to help the modern-day players be inspired by the early days of the Power."