PORT Adelaide hasn't always worn a white number panel on its jumper – it hasn't always had numbers either – but for most of its history, it has been a part of the club's game day attire.
When Port Adelaide first changed to the 'wharf pylon' or 'prison bar' design in 1902, numbers weren't in use in the South Australian Football League.
It would take eight years for the club to have numbers introduced to its guernsey.
1910 was a significant year for the club, it defeated Collingwood for the Championship of Australia and it wore its first numbers on a large white number panel.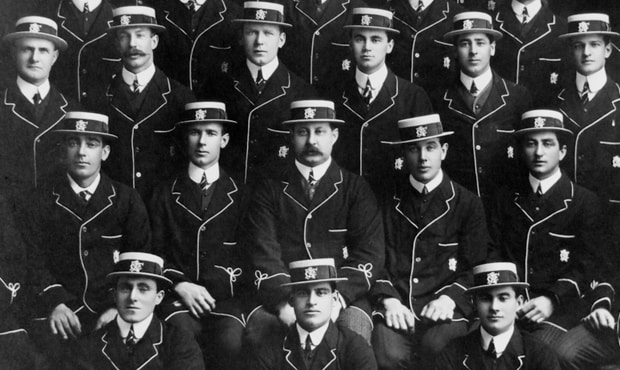 1910: Blazers, club monograms and boater hats were all the vogue for club kit, as the white number panel made its first, slightly different appearance.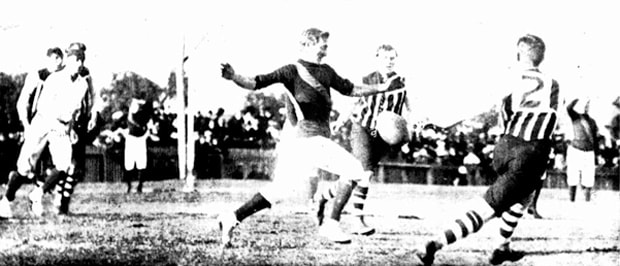 Back in those days, the Port Adelaide guernsey the famous bars go all around the guernsey's waist.
Over the years, the number panel would vary between white with a black number, and black with a white number. Which type was often defined by the administration of the day.
It wasn't until the 1914 season that the club settled on a black panel with white numbers.
That remained the way, for the most part, up until 1928.
Then the first 'permanent' white panel was introduced, remaining so up until the temporary playing union of Port Adelaide and West Torrens during World War II.
The black number patch was back in full force when the club changed to Collingwood-esque stripes between the War and 1948, before again reverting to white.
It has remained ever present on the club's SANFL jumper since 1953, and the club maintained the same guernsey design from 1955 until the present day, with only very minor modifications.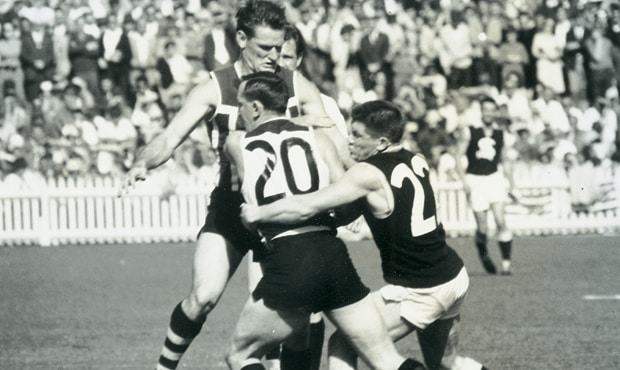 1950s: The white number panel has featured continously on the club's guernsey since 1955.
When it gained entry into the AFL in 1997, the white panel was unsurprisingly absorbed into the black, white and teal guernsey design.
And while the number panel will only be back for Showdowns, its re-emergence remains an important tip of the cap to the club's heritage, in games where South Australian football is celebrated between its two AFL sides.
White number panels have been worn on Port Adelaide jumpers in 81 SANFL seasons, and between 1997 and 2009 in the AFL.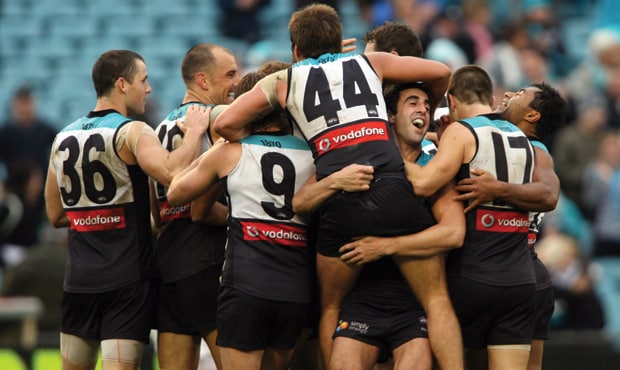 AFL: Just as it enjoyed plenty of success in the SANFL with the number panel, it has too in the national comp.