Pokémon has just turned 20 years old, and just like growing up with Port Adelaide playing in the AFL, portadelaidefc.com.au's writers are also avid Pokekids from way back.
As Port approaches its 20th AFL season, we thought in right and proper to deliver our Pokémon best 22 and match these cult following pocket monsters to their perfect Power counterparts!
(Let us know how we went below)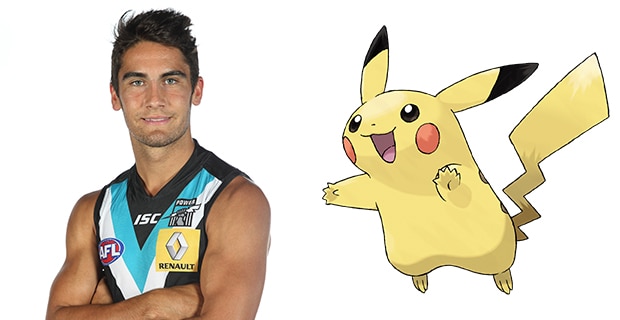 Pikachu – Chad Wingard
He's electric, has a bag of tricks and one of the most popular and marketable Pokémon going around.
Obviously we're talking about Pikachu.
But Chad Wingard isn't too far off those characteristics either. He's very exciting and an absolute fan favourite.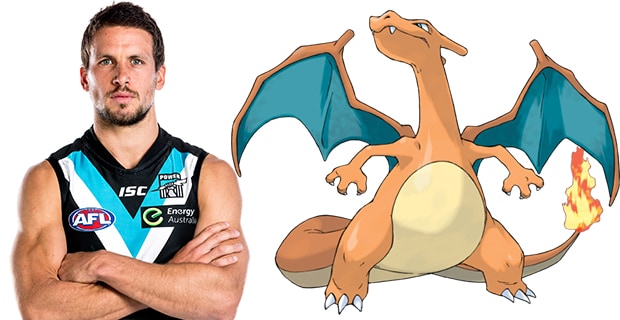 Travis Boak – Charizard
The boss. Everyone wants a Charizard in their team of six, and we reckon you'd be hard pressed to find a footy club anywhere that wouldn't want a Travis Boak in their 22.
Powerful, fiery, the perfect weapon – Charizard and Boaky have plenty in common.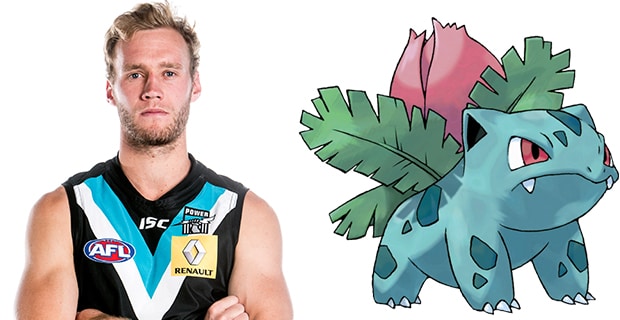 Jack Hombsch – Ivysaur
He's one of the Power's most promising defenders and Jack Hombsch has plenty in common with this grass-type. Like Ivysaur, Hombschy has the power to put opponents in a bind.
Ken Hinkley – Mewtwo
Super powerful and we'd say reasonably demanding, Ken Hinkley and Mewtwo are deep thinkers who know what they want and do whatever it takes to get it.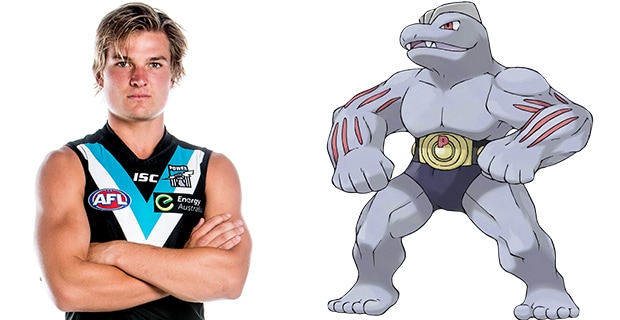 Ollie Wines - Machoke
Big body, big quads. We like the parallels between the Superpower Pokémon and Port's own superpower.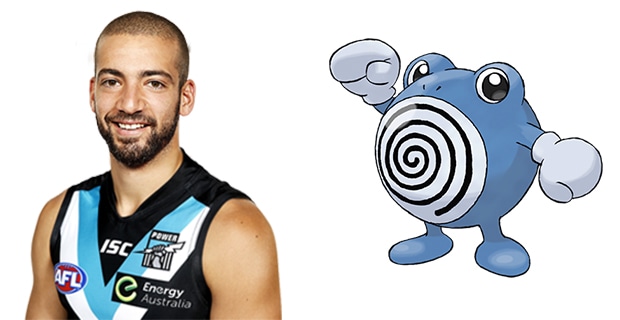 Jimmy Toumpas – Poliwhirl
Using sweat to keep the body slimy when it's hot, we reckon Polywhirl has a fair bit in common with Jimmy Toumpas, who is coming out of his first scorching pre-season with the Power. Polywhirl also evolves when traded in later versions of the game, so we reckon a few Port fans will be hoping Jimmy goes to another level now that he's returned home.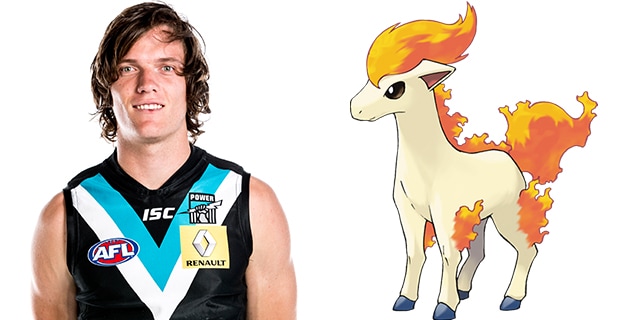 Jared Polec – Ponyta
The youngest member of his family, Ponyta uses his four legs to generate great speed and attack. Give him some time and he'll evolve into Rapidash, who is extremely competitive and will chase anything that moves.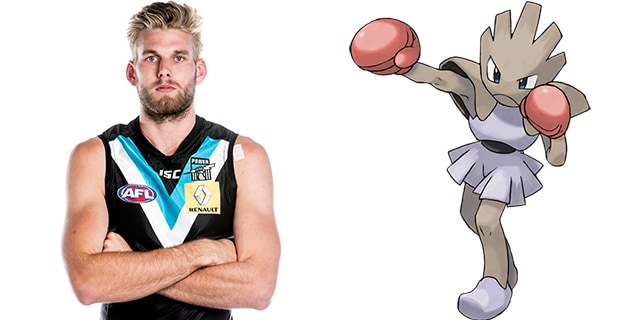 Jackson Trengove – Hitmonchan
This bad boy loves to box on and few would disagree that Trengove is the same (in fact we reckon Jacko would have a fair few fighting-types in his six).
Alipate Carlile – Golem
A rock/ground Pokémon, Golem is extremely hard and can withstand big blows without damage. He grows bigger and stronger each year after shedding its skin, and Bobby got trimmer again this pre-season...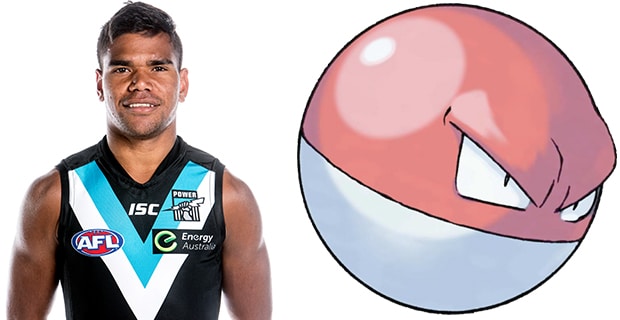 Jake Neade – Voltorb
Sometimes you need a powerful punch, something that can come on with a bang! Well that's our mate Jake Neade - the pocket rocket - who gives you that explosiveness you need, just like a Voltorb. He's quick too, and like Voltorb, will only get quicker and more electric as he evolves as a ... player.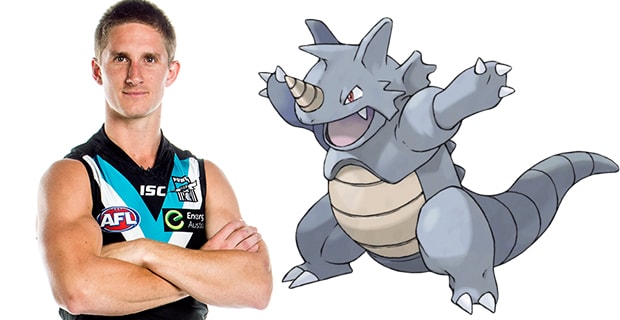 Hamish Hartlett – Rhydon
Rhydon is one of the hardest Pokémon around, his tough exterior able to withstand heavy attacks. But despite his solid physique, Rhydon is also highly intelligent, just what Port gets with its new vice-captain.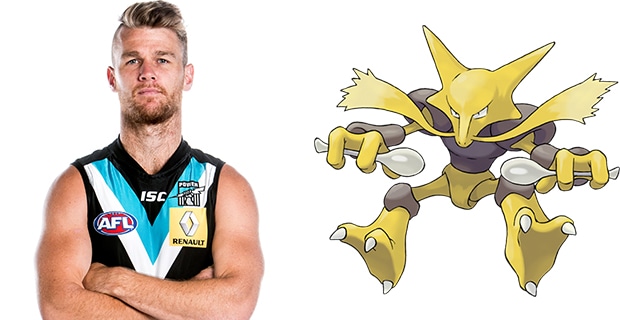 Robbie Gray – Alakazam
Every Pokémon trainer knows Abra is hard to catch (Teleport anyone?) and Robbie Gray is basically the same. It should come as no surprise, though, that we picked the fully evolved Abra – Alakazam – as Robbie's match, mainly because this Pokémon can see into the future and we know 'Grayza' has incredible awareness.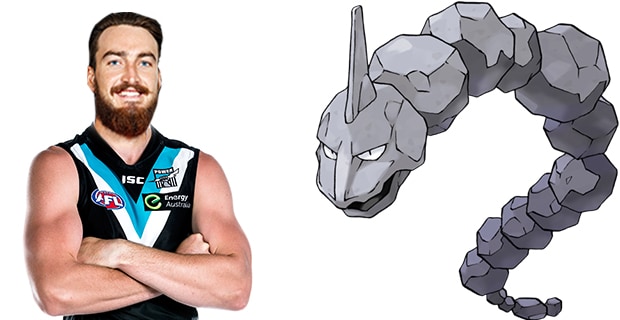 Charlie Dixon - Onix
One of the biggest and scariest Pokémon to face, his rock-like physique and deceptive speed can make him a fearful opponent. As one of the biggest guys around, Dixon is an obvious choice as the Power's Onix.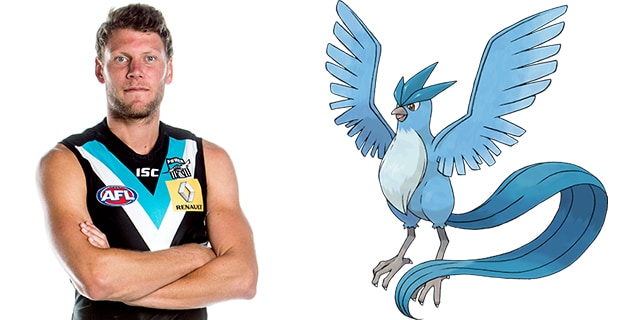 Brad Ebert – Articuno
Ebo is ice cool and comes from a legendary family. Enough said.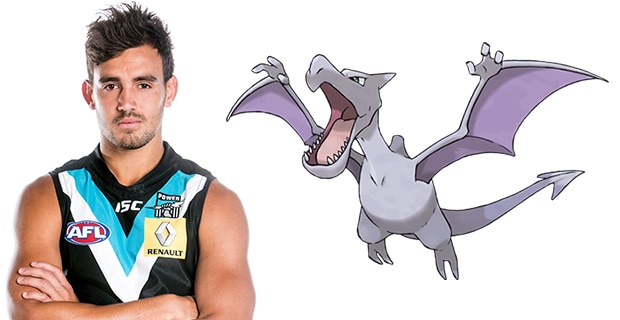 Brendon Ah Chee - Aerodactyl
Aerodactyl is the unique combination of a rock and flying Pokémon. With his big body, Ah Chee is formidable on the ground, but we've all seen those marks he takes which makes us question, how can he get that high?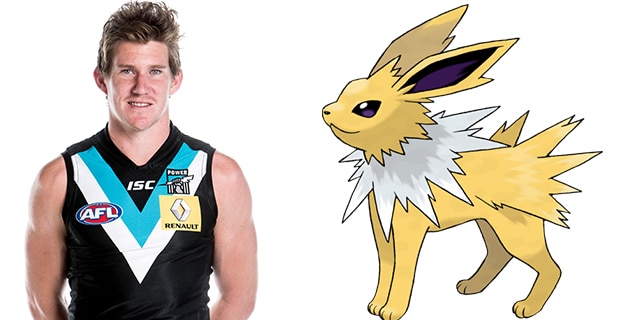 Matt White - Jolteon
This electric-type is super quick – like lightning. Bit like the Power's own White Lightning, Matty White.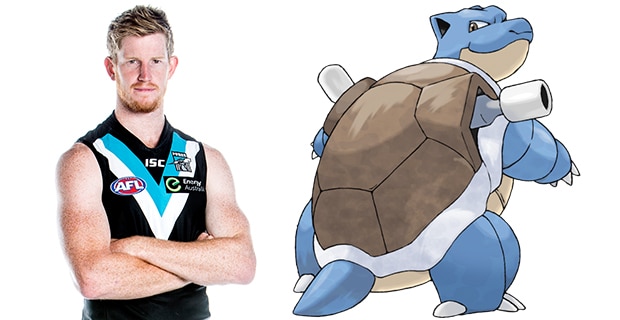 Matt Lobbe - Blastoise
Big, strong and lays a great tackle. If we can't have Blastoise in our team then Matty Lobbe is a perfect human substitute.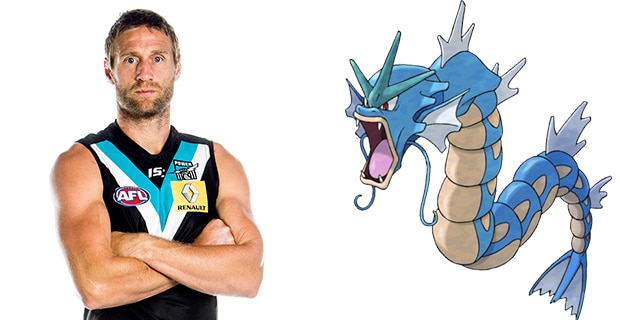 Schulz – Gyarados
Huge and vicious, Gyarados has enough power to annihilate major cities on his own. We can remember a few games Schulzy's kicked a bag and destroyed a few teams off his own boot...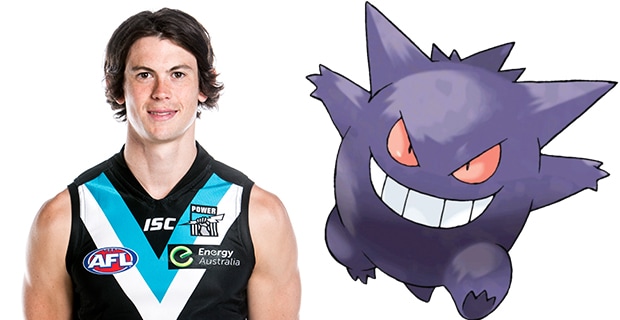 Jasper Pittard - Gengar
The wildcard in our team. Jasper is a Gengar - hands down. Very tough to get a hold of, like Gengar, Jasper is unpredictable and can be a real, well, nightmare, for his opponents.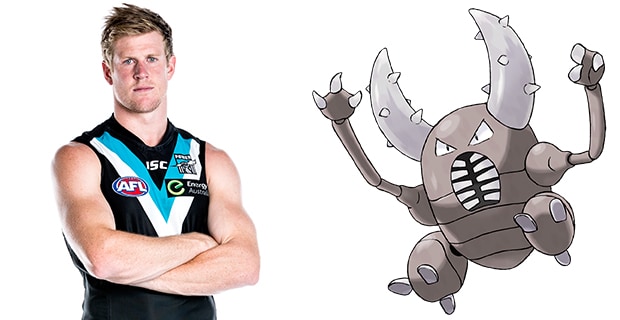 Tom Jonas - Pinsir
Pinsir is recognised for its strength, gripping its prey, squeezing hard, and not letting go. Like Jonas, if it fails to catch his opponent, you can bet he'll hit back harder and stronger on the second try.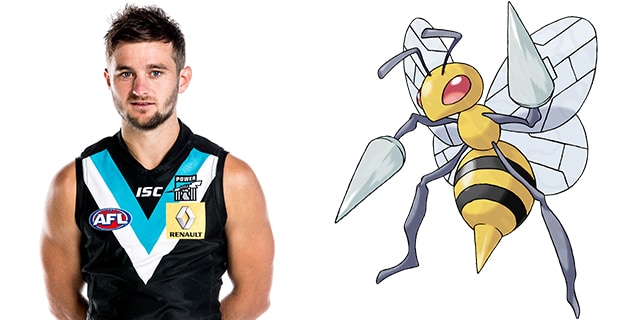 Sam Gray – Beedrill
This guy is the fastest evolving Pokémon in the game, seemingly transforming overnight. Often found in swarms, Beedrill likes to repeatedly jab at his opponents, a little bit like Sammy when he pops up in the midfield.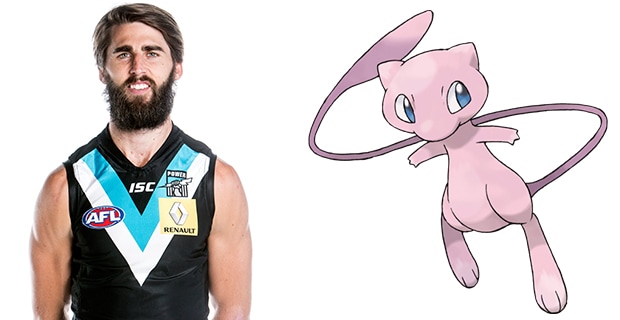 Justin Westhoff – Mew
This is a huge call, but one we're pretty comfortable with.
Justin Westhoff IS Mew. Who can deny it? How many two-metre tall forwards can play as a ruck, defender, outside mid - heck, even on the inside? Not only can Westy play every position on the ground, he's a really tough match-up, has great speed and endurance and plenty of special features - just like the elusive Mew. What a legend.
How did we go? Reckon you've got one to add? Have your say.